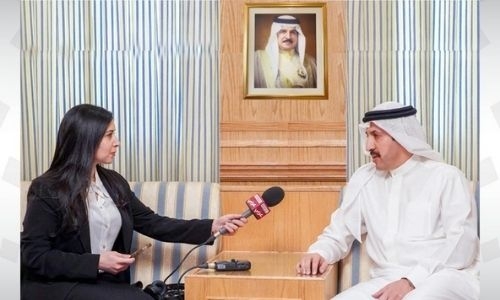 Bahrain promotes role as active partner for peace
TDT | Manama
The Daily Tribune – www.newsofbahrain.com
Bahrain is keen to build bridges of peace and coexistence in the region, and promote its role as an active partner in establishing regional and international security and stability. This was affirmed by Foreign Ministry Undersecretary for Political Affairs, Dr Shaikh Abdullah bin Ahmed Al Khalifa, in a radio interview with BBC Arabic.
Dr Shaikh Abdullah said that Bahrain's diplomatic relations and economic, political, social, security and defense cooperation with Israel do not affect its unwavering support to the Palestinian people's cause and inalienable to establish their independent state, on the June 4, 1967 borders, with East Jerusalem as its capital, on the basis of the principle of the two-state solution, which is a consistent and uncompromised position that has not and will not change.
He added that relations with Israel will contribute to establishing peace and resolving the Palestinian-Israeli conflict, and are not directed against any country in the region, including Iran. "Iran is a neighbouring country geographically, but the historical fact is that over recent decades it has not adhered to the most important principles under international law, which are respect for the sovereignty of states," he said.