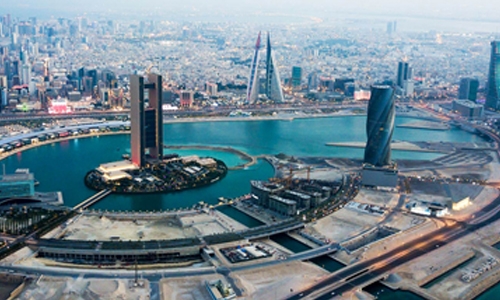 Manama in top five coastal relocation destinations
TDT | Manama
The Daily Tribune – www.newsofbahrain.com
Manama, the Capital City of Bahrain, has been ranked as the fifth-best coastal relocation destination in the world, according to a new study that ranks 82 countries around the globe.
The ranking by money.co.uk assesses key parameters, including Average sea temperature, air temperature, annual precipitation, number of restaurants and life expectancy to reach the ratings. Preceding Bahrain on the rankings is Jeddah, Dubai, Abu Dhabi and Qatar.
Bahrain scored 6.99 points out of 10.
The Average Sea Temp is 24.47°C, Average Air Temp is 26.2°C, Average Annual Salary is $22,170, Monthly Cost of Living for a Family of Four is $2,593, Average House Price is $1,961 per m2, Number of Restaurants is 703 and Life Expectancy is 77.
Abu Dhabi is the second-best coastal relocation and the second top-scoring location for the weather.
Although air conditions are warmer in Doha, sea temperatures are higher in Abu Dhabi at 26.31 degrees.
The third best coastal relocation city is Dubai, water temperatures in Dubai are high at 26.62 degrees, and the city has the highest air temperature of 28.1 degrees.
However, wages are lower at $43,470.
The Qatari city of Doha is the top relocation destination located on the coastline. This city scored 7.53/10.
Water temperatures in Doha are 24.83 degrees on average.
It also has high wages of $56,210. The best city in the world, according to the report, to relocate is Austin.
Austin has the third-best internet speed of any city in the rankings, at 87.5 Mbps.
Additionally, the city scores high in average temperature (20.4°C) and high average monthly salaries at $5,501.
Basel, Switzerland, is the most expensive city to relocate to as the annual cost of living is $74,219.
The most affordable relocation destination is Istanbul, where average annual living costs are only $17,610.
The report also states Dubai as the best relocation destination to move to for better weather.
The city scored a perfect 10. The average temperature in Dubai is 28.2 degrees celsius, and there is 68mm of rainfall per year.