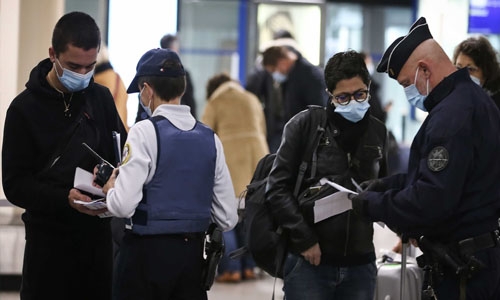 France travel restrictions on Bahrain passengers 'lifted'
TDT | Manama
The Daily Tribune – www.newsofbahrain.com
France has lifted travel restrictions on Bahrain, an official source at the Embassy of France in the Kingdom confirmed to Al Ayyam. France made the decision following a significant decline in the number of daily infections in Bahrain.
According to the source, the embassy will begin issuing visitor and tourist visas to France immediately after the end of the Eid Al Adha holiday. It comes after a suspension of entry to France that lasted for more than a year as a result of the coronavirus (COVID-19) pandemic.
The issuance of visas was limited to official delegations and those who have family there, and for students in France in a limited scope. The source stressed that full vaccination with the vaccines approved by the French health authorities is a prerequisite for issuing visas for those wishing to travel to France from Bahrain.
The vaccines approved by the French health authorities in line with the European Medicines Authority's recommendations are Pfizer/BioNTech, AstraZeneca's Covishield and Moderna, provided that 14 days have passed since taking the second dose. In the case of those who have taken a single-dose Johnson & Johnson vaccine, four weeks should have passed since taking it to make travellers from Bahrain to become eligible to enter France.
France does not adopt the third booster dose of the Pfizer/BioNTech vaccine for those who received the Chinese Sinopharma vaccine. The Russian Sputnik vaccine has not been approved as a recognised vaccine by the European Medicines Authority.