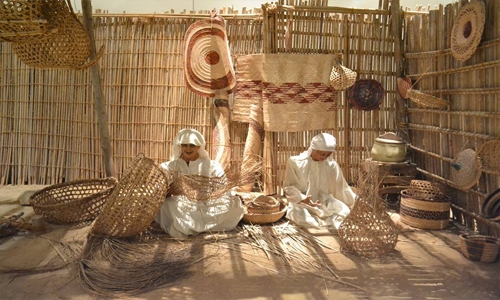 Virtual tour of Bahrain's archaeological and heritage sites
TDT | Manama
The Daily Tribune – www.newsofbahrain.com
The Bahrain Authority for Culture and Antiquities (BACA), in cooperation with the Ministry of Education, has launched a virtual tour initiative in a number of archaeological and heritage sites in the Kingdom of Bahrain.
This initiative, which began its first round on November 10, provides a unique opportunity for students of public schools in Bahrain to see the collection of sites.
It will inform the students about archaeology and museum exhibitions, in addition to enhancing their knowledge of history, culture, and arts by providing audio and visual explanations of the history of the place and its details.
Through this initiative, the authority seeks to strengthen communication channels with students despite some cultural and artistic institutions being closed due to the coronavirus pandemic.
The authority has also made sure that these tours are related to the educational content provided by the Ministry of Education at the following sites: Bahrain National Museum, Bahrain Fort Site Museum, Bu Maher Visitor Center, Information Center, Thursday Mosque, and the Post Office.
Image credit - amuslimtraveller.wordpress.com