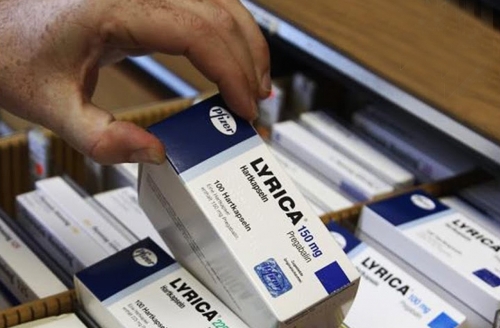 Two gets five years in jail for prescription drug fraud, misuse
TDT | Manama
Forging medical prescriptions to obtain drugs in the Kingdom has landed two men, a Bahraini and an expatriate, in jail. The suspects, according to police, forged around 404 medical prescriptions and attributed it to the Ministry of Interior to buy anti-epileptic drug, Lyrica (pregabalin) from a pharmacy.
Lyrica to treat pain
Lyrica is used to treat pain caused by fibromyalgia, or nerve pain in people with diabetes (diabetic neuropathy), herpes zoster (post-herpetic neuralgia), or spinal cord injury. It works by slowing down impulses in the brain that cause seizures. Pregabalin also affects chemicals in the brain that send pain signals across the nervous system.
The Fourth High Criminal Court awarded them a five-year jail term each and ordered to deport the expatriate suspect, after the completion of jail term. The incidents leading to the case occurred when a judicial control officer at the National Health Regulatory Authority (NHRA) found that the prescriptions received by a pharmacy were incorrect and not issued by the concerned authority.
Bahraini law says: "Pharmacists shall not dispense narcotic drugs and psychotropic substances except against a medical prescription made available by the ministry, a licensed physician." Based on the notification received, police then opened an investigation and identified the suspects involved. The first suspect during interrogation confessed that he bought medicines using forged prescriptions of the Health Services Department at the Ministry of Interior received from another.
70 capsules found
A search operation resulted in retrieving eight such forged prescriptions from the suspect's possession, as well as 70 drug capsules that cannot be obtained in Kingdom without a proper prescription. The suspects, police found, also used forged copies of people's identity cards to validate the prescription forms which should have a patient's name, age, address and CPR number.
Forged seals
Since the prescription has to be dated and signed by the physician under his full signature and carrying his seal, the suspects also forged the seal and signature of a doctor in the Kingdom. Police later found that the doctor, whose name is on the prescription, does not know about it.
The crimes, court files say, occurred during the period from 2019 to 2020. The public prosecution charged then with committing fraud using forged official documents, signatures of doctors, and using if for obtaining illegal medicines.