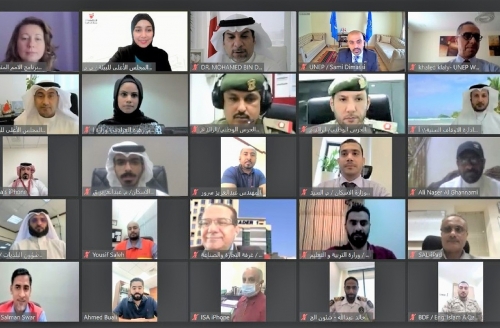 Ozone layer protection forum held
TDT | Manama
The Supreme Council for Environment (SCE), in cooperation with the UN Environment Programme's West Asia Regional Office, held the third environmental forum virtually. It took place under the slogan "Ozone for Life—35 Years of Protecting the Ozone Layer," in concurrence with Ozone International Day.
SCE CEO Dr Mohammed Mubarak bin Daina emphasised the Kingdom's active role to protect the environment from the severe damage caused by the ozone hole since the first launch of the Vienna Convention on the Protection of the Ozone Layer and the Montreal Protocol on Substances that Deplete the Ozone Layer.
He also referred to the new legislation package, recently launched by the SCE, that aims to protect the environment and help the recovery of the ozone layer; 1/2020 Resolution of SCE regarding the management of refrigeration media, refrigeration units, and air conditioning units, which was signed by HM the King's personal representative and SCE president His Highness Shaikh Abdulla bin Hamad Al Khalifa.