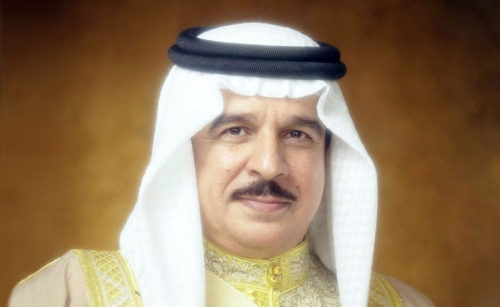 Kingdom's democratic achievements hailed
TDT | Manama
His Majesty King Hamad bin Isa Al Khalifa received a congratulatory cable yesterday from Shura Council Chairman Ali bin Saleh Al Saleh on the International Day of Democracy, which is observed every September 15. The Shura chairman expressed pride and appreciation of the democratic approach laid down by HM the King to promote parliamentary work and political participation, since the launch of the comprehensive reform march.
He also lauded procedures taken by the Kingdom to enable national cadres to participate in building the nation and foster democracy, with the respect for human rights and political freedom. HM King Hamad also received a congratulatory cable from Representatives Council Speaker Fawzia bint Abdullah Zainal on the International Day of Democracy.
The Speaker praised Bahrain's democratic achievements under HM the King's wise leadership, and lauded the tremendous royal support to the legislative branch. She underlined the Kingdom's quality democratic strides by adopting lofty principles aimed at promoting the state of law and institutions, and laying down modern constitutional pillars enshrined in the National Action Charter as well as ushering in a new era of political reform and democratic life. Meanwhile, HRH the Prime Minister and HRH the Crown Prince also received separate cables of congratulations from the Shura chairman and the Speaker on the International Day of Democracy.