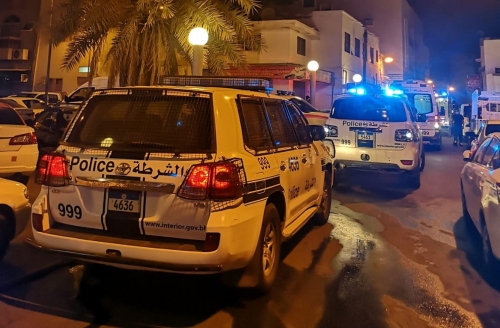 House fire takes a life in Muharraq
TDT | Manama
A 63-year-old person died after a fire broke out in a house in the Muharraq area early morning yesterday. Civil Defence officials reached the scene immediately after learning about the fire. The blaze was brought under control, quickly. The 63-year-old person was rushed to hospital but was later pronounced dead.
The dead person's nationality is not known. Residents told Tribune at least two firefighting vehicles and several law-enforcement vehicles were at the scene of the fire. There are no reports on any other injuries. Interior Ministry in a tweet confirmed the fire. "Civil defence extinguished a fire in a house in Muharraq, led to the death of a 63 years old man.
Relevant procedures are being taken. Investigation launched," the tweet said. Authorities are yet to ascertain the actual reason for the fire and the extent of damages. The fire is still under investigation. Competent authorities were at the scene.