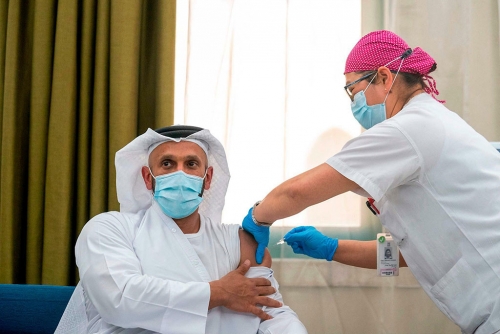 Registration opens to volunteers for COVID-19 vaccine trials
TDT | Manama
Registration is now open to those interested in volunteering for the third phase of clinical trials of the inactive coronavirus (COVID-19) vaccine, the Ministry of Health announced yesterday. A total of 6,000 volunteers over the age of 18 will be accepted for the trials.
Those wishing to take part can register on the national volunteering platform volunteer.gov. bh, the ministry said. A medical team will review the applications and prospective volunteers will have to undergo a health evaluation before joining the clinical trials.
The trials being carried out in Bahrain are in parallel with those currently taking place in the UAE, while other countries are also expected to join in the near future. The Health Ministry indicated that this third phase has been approved by the National Health Regulatory Authority, and expressed its hope for the trials' success.
The phase three trials in Bahrain will be conducted over 12 months, and they follow the success of the first two phases held across China. The potential vaccine, enlisted by the World Health Organisation, has been developed by Sinopharm CNBG, the world's sixth largest producer of vaccines.