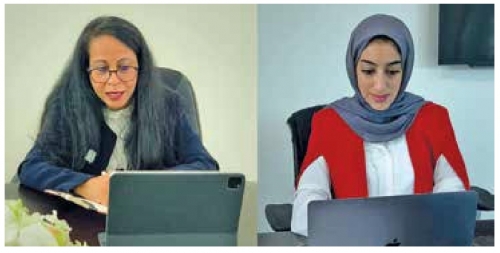 Students' health, safety paramount
TDT | Manama
A return to regular classes in Bahrain's public and private schools will be permitted only if the health and safety of students and staff can be guaranteed, according to a top Ministry of Education official. The ministry's General and Technical Education assistant undersecretary Latifa Isa Al Bonoodha said yesterday that an initial plan has been outlined for the start of the new academic year in September, taking into account all conditions related to the ongoing coronavirus (COVID-19) crisis.
She added that the ministry is ready to continue with distance learning, should the need arise, or even have a combination of both traditional and remote education. "Students will gradually attend classes based on the current health condition and as per the directives of the National Taskforce for Combatting COVID-19," said Al Bonoodha, who was speaking in a virtual conference organised by the National Communication Centre.
Al Bonoodha revealed that, in the event that a return to traditional education would be permitted, classes would host only a limited number of students. Moreover, she said that morning assemblies, as well as recesses and physical education classes, could be cancelled as further measures to help protect the health and well-being of all involved.
The full details of the mechanisms of a return to regular classes will be determined by the relevant authorities based on the health situation, she added. "Schools will be equipped with sanitisers and other health equipment, while students will need to commit to social distancing throughout school days to protect their health as well as that of the staff," she noted.
Al Bonoodha indicated that public schools' technological facilities would be upgraded in case students would need to continue with distance learning in the new academic year. Students in both public and private institutions in Bahrain at all levels had recently successfully completed the previous school year via distance education, following the COVID-19 outbreak, she noted.
Explaining further, Al Bonoodha stated that combining traditional learning with remote education means that students could physically attend classes just twice or thrice a week. She said that the Education Ministry has done plenty to accommodate students through virtual classes, including the creation of thousands of online lessons as well as 14 YouTube channels. The Education Ministry had recently announced that the new academic year for public schools will begin from September 6 for administrative staff and September 16 for students.