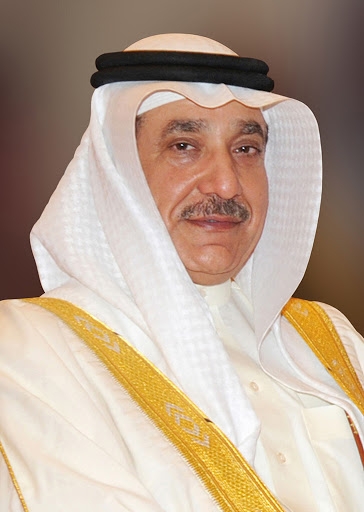 Labour day an "opportunity to highlight workers' achievements: Minister
TDT | Manama
Bahrain today joins the rest of the world in observing the International Workers' Day, marked worldwide on May 1 annually to celebrate the working class and labourers across the world. The day presents Bahrain an "opportunity to highlight workers' achievements and contributions to the nation-building and development," said Labour and Social Development Minister, Jameel Humaidan, marking the occasion. The minister said he salutes the Bahraini workers for their dedication in serving the homeland at all times. "They play a major role in facing the exceptional challenge of the novel coronavirus pandemic (COVID-19)."
The Kingdom, the minister said, has launched unprecedented measures to fight COVID-19 outbreak, as well as initiatives to protect the workers' rights and safety, without distinction. In this regard, Humaidan valued highly HM the King's directives to ensure the stability of the labour market. A BD4.3 billion financial and economic stimulus package was launched by the Kingdom to mitigate the impacts of the virus at the local level. The measure included paying the salaries of more than 100,000 Bahraini private-sector workers, supporting taxi and bus drivers, as well as driving trainers, and paying full salaries of the staff of kindergartens and nurseries for three months.
The measures also included re-directing all the programmes of the Labour Fund (Tamkeen) to support companies that have been affected by the coronavirus outbreak. The minister asserted that the Government of Bahrain is keen on consolidating workers' rights and providing them with a safe and secure environment at all worksites and accommodations. The minister hailed His Majesty King Hamad bin Isa Al Khalifa's great appreciation of workers, and constant keenness to take care of them under all circumstances. In addition to honouring outstanding employees, the General Federation of Bahrain Trade Unions (GFBTU) and the Bahrain Free Labour Union Federation (Al-Hurr) hold annual celebration under royal patronage as part of the Labour Day activities planned.
The minister said the government, led by His Royal Highness Prime Minister Prince Khalifa bin Salman Al Khalifa, is keen on supporting and preserving labour rights to ensure their professional stability. Humaidan further highlighted the unwavering support of His Royal Highness Prince Salman bin Hamad Al Khalifa, the Crown Prince, Deputy Supreme Commander and First Deputy Prime Minister, to developing the labour market and ensuring quality job opportunities for the citizens.