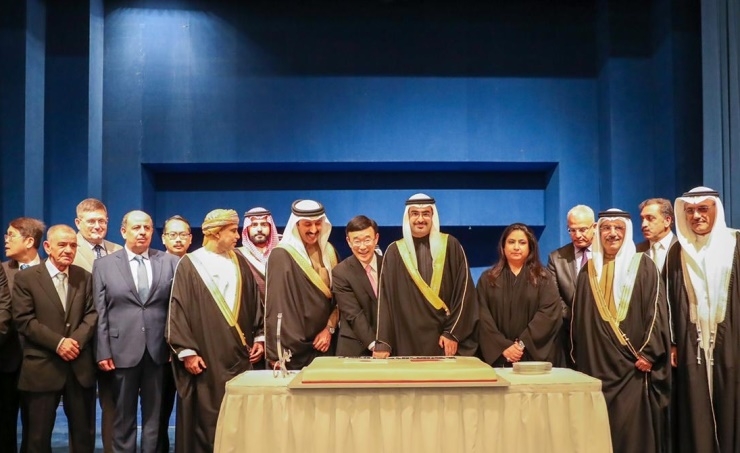 HRH Premier hails Bahrain-Japan ties
Manama:
His Royal Highness Prime Minister Prince Khalifa bin Salman Al-Khalifa deputized Southern Governor His Highness Shaikh Khalifa bin Ali bin Khalifa Al-Khalifa to attend a reception party marking the birthday of the Japanese Emperor. Japanese Ambassador to Bahrain Hideki Ito hosted the ceremony at the Ritz Carlton Bahrain Hotel and Spa, in the presence of senior officials, members of the diplomatic corps and invitees.
HH Shaikh Khalifa bin Ali bin Khalifa Al-Khalifa conveyed greetings and congratulations from HRH the Premier to HM the Emperor of Japan, wishing him abundant health and happiness and his friendly people further progress and prosperity. .
HH Shaikh Khalifa bin Ali bin Khalifa Al-Khalifa commended strong relations binding the Kingdom of Bahrain and Japan as well as the two leaderships and friendly peoples, based on mutual respect. He stressed Bahrain's keenness on strengthening joint cooperation for the sake of common interests.
The Japanese Ambassador paid tribute to HRH the Premier, hailing his efforts to develop bilateral relations. He also praised joint ties, based on cooperation, solid friendship and shared keenness on expanding cooperation and enhancing ties in different sectors.