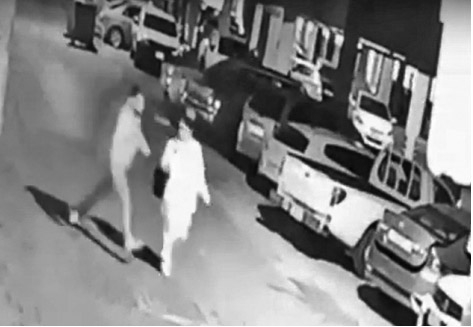 Expat woman ruthlessly beaten up on the road
An expatriate lady was ruthlessly attacked and beaten up in Salmaniya yesterday. According to sources, the incident took place on a road near St Mary's Orthodox church. The victim is a nurse working in Salmaniya Medical Complex, they added. However, the identity of the man is not known. A video of the incident went viral yesterday. It showed the woman walking down a road when a man who was following her attacked her from behind. The video, which was over 30 seconds showed the woman being hit repeatedly by the man.
The woman was grappled to the ground where the man dealt her with repeated blows. The man then grabbed the woman and forced her to her feet only to throw her back to the ground. The man then fled the scene. A person was seen walking in the background but did not seem to notice the commotion. The motive of the attack is not clear. The woman was injured due to the blows but severity of the injuries is not clear.