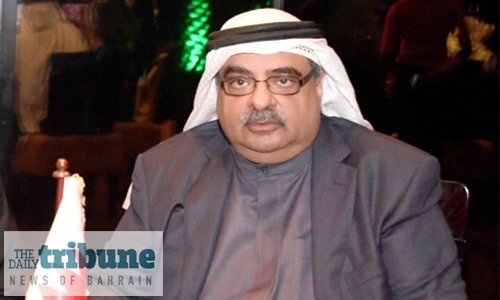 HRH Premier's adviser participates in WEF in Davos
Adviser to HRH Premier, Shaikh Salman bin Khalifa Al Khalifa, has participated in the World Economic Forum (WEF) Annual Meeting held in Davos, Switzerland.
Shaikh Salman highlighted the importance of WEF, being a platform to elaborate global efforts aimed at supporting countries' economies and unifying their development efforts.
He pointed out that Bahrain is always keen on taking part in formulating global strategies that serve countries' development goals. HRH Premier's adviser asserted that Bahrain has achieved major economic successes, adding that the kingdom's initiatives, which proved to be success stories, have become a role model to be emulated.
Shaikh Salman bin Khalifa indicated that the world is going through tensions and conflicts that have created enormous challenges for economic development, which, he said, requires finding ways to achieve security and stability to reach the development goals that meet the aspirations of peoples.
HRH Premier's Adviser held talks with the participants in WEF on the main topics featuring on the agenda of the global forum, stressing the importance of paying more attention to the region's security, as the best means to create good conditions for more economic development and meet the aspirations of the peoples of the region.