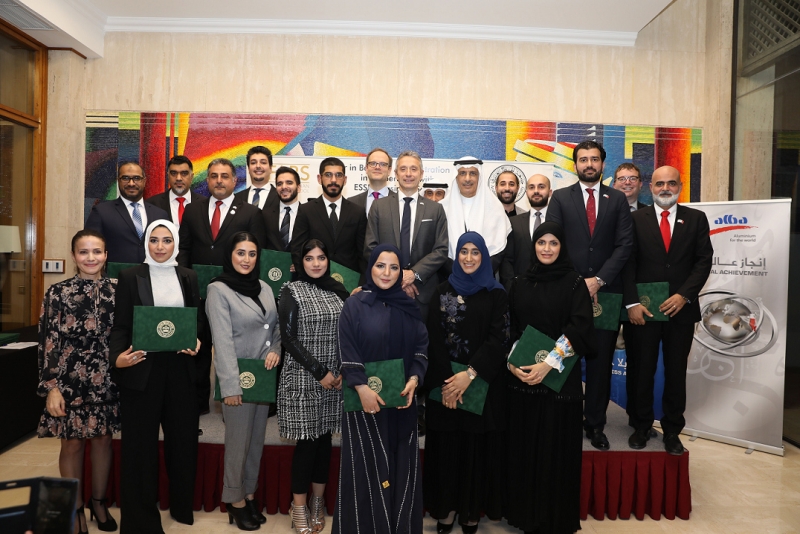 French Embassy Honours 23 French Arabian Business School Students
The French Embassy in the Kingdom of Bahrain recently organised a special ceremony to honour the sixth batch of graduates from of the French Arabian Business School (Fabs) in the Arabian Gulf University (AGU).
In the ceremony, graduation certificates issued by ESSEC Business School in France were handed over to the graduates of the Master in Business Administration programme in fabs.
Attending the ceremony were the French Ambassador to the Kingdom of Bahrain Ms. Cécile Longé, AGU President Dr. Khalid bin Abdulrahman Al Ohaly, Cultural Attaché at the French Embassy in Bahrain Mr. Emmanuel Mayer, AGU Deputy President Khalid Saeed Tabbara, ESSEC Business School Dean Prof. Thomas Jeanjean, Fabs Director Dr Arnaud Lacheret and Aluminum Bahrain (Alba) Acting CEO Mr. Ali Al Baqali, in addition to representatives of Saudi Aramco, Al Kifah Holding, Sadara Chemical Company, Midal Cables Bahrain and Gulf Aluminium Rolling Mill Company (Garmco).
HE the Ambassador welcomed in his speech the strategic partnership and academic cooperation between AGU and ESSEC Business School, which is one of the leading international universities in the field of business management.
He also underlined the success of this fruitful partnership between both institutions, at the same time she praised the increasing number of students from the different states of the GCC region enrolling in the joint programme offered by Fabs and ESSEC.
HE Mr. Longé also appreciated in his address the trust of establishments of the public and private sectors in GCC states, supporting its employees by enrolling them into the programme. He valued the proactive participation of Alba by enrolling its employees in Fabs' Master of Business Administration programme.
On his part, Dr Al Ohaly expressed thanks and appreciation to the French Embassy in the Kingdom for receiving and honouring 23 graduates of the programme. He commented: "The graduates now have remarkable scientific and academic strength that has been built up through hard work and diligence for many years. Much of this strength comes from the support offered by the respected French Government, which is an integral component of the success of the MBA programme. We look forward for more productive partnerships with French educational establishments, with the support of the French Government."
As for Mr. Jeanjean, he mentioned during his speech that the levels of students is fully in line with the standards required by ESSEC, and expressed real satisfaction by acknowledging the diversity of the backgrounds of students, who come from different sectors and different countries.
Mr. Al Baqali underscored the positive impact the programme has on developing employees' administrative and leadership skills. He also praised the constructive role played by Fabs in developing employees' knowledge and skills.
Since its establishment in 2007, Fabs has continued to promote human resource skills and develop education, research and expertise in the various areas of management, business administration and finance, which are of particular relevance to the GCC region.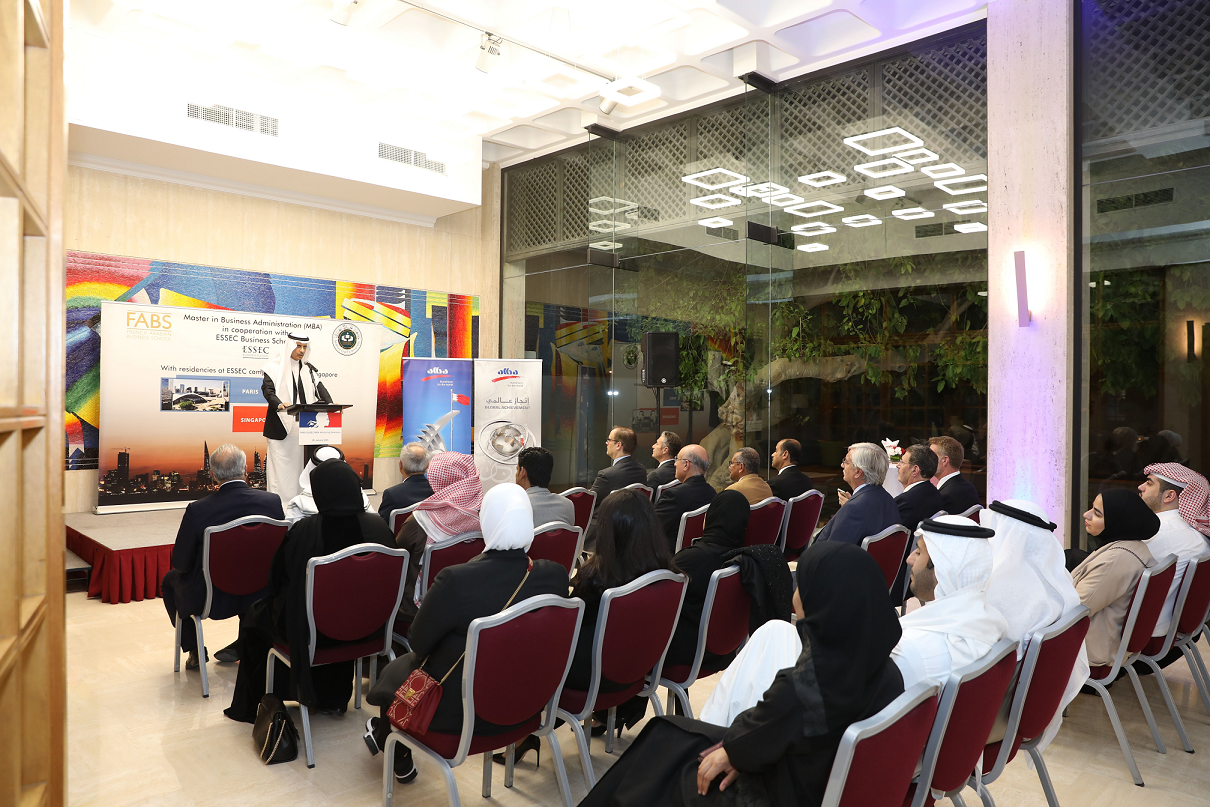 French Embassy Honours 23 French Arabian Business School Students