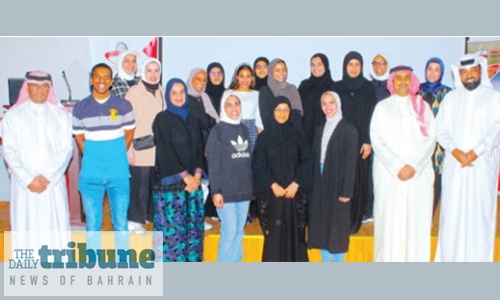 Society trains doctors on sign language
The Bahrain Medical Society (BMS) has organised a workshop to train doctors in sign language, allowing them to communicate with deaf patients effectively and therefore describe the appropriate treatment plan for them.
The workshop, which took place at the society's headquarters at Juffair, was organised jointly between society's students committee chaired by Dr Nezar Bukamal and Bahrain Deaf Society. Dr Bukamal highlighted the importance of this workshop, as statistics shows that more than eight thousand deaf people in the Kingdom are visiting doctors.
He also explained that the society is willing to organise such workshops, within its plans, to train doctors and health care providers on sign language. "Learning the sign language is a challenge for anyone including the doctor. However, it is important for the doctors to know the essential terms and signs in this language.
"It is our moral and humanitarian duty as doctors to make every effort to improve serving the patient including patients with special needs," Dr Bukamal stated. Dr Bukamal pointed out that the term "special needs" means that this segment of society needs special care and special treatment, and to find effective ways to communicate with them.