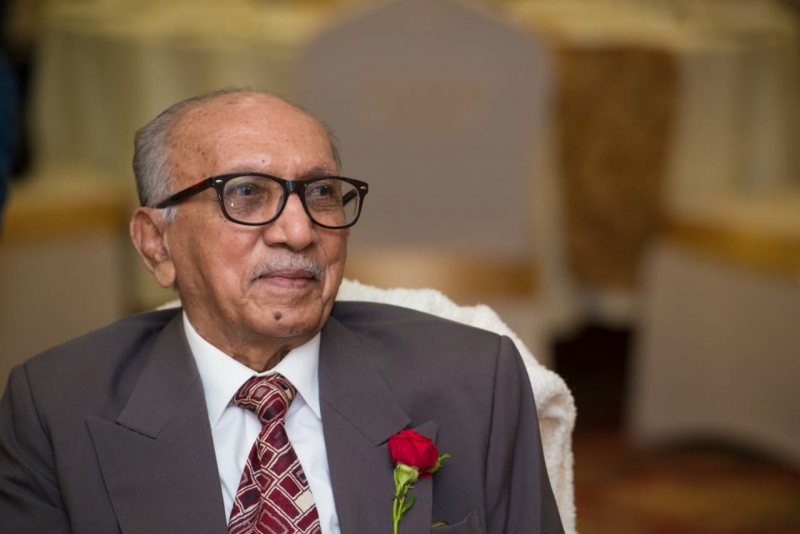 Longtime Bahrain Resident and Community Leader Passes Away
B M Gorde, a long-time resident of Bahrain, passed away in the early hours of Friday, 29 November, at the Salmania Hospital, after a brief illness. He was 90.
For 54 years, since his arrival into Bahrain in November 1965, Mr Gorde, with his multi-faceted personality was a dynamic community leader.
As per his wishes, he would be buried at the Salmabad Christian Cemetery.
The funeral service will be held at 2 pm on Monday, 9 December, at the National Evangelical Church, Manama and the burial would be at 4 pm, in Salmabad.
On Tuesday 10 December, at 6 pm, a special memorial service would be held at the same church, for Mr B M Gorde, and also for his wife Mrs Nalini Gorde who died five months ago, on 10 July.
Born on 20 December 1928, at Nasik in British India, Mr Gorde came to work in Bahrain, with HMS Juffair and then with the US Navy. Later, after working for a real estate company, he retired in the early 2000s.
Since then, he and his wife were living with their children in Juffair, thanks to Bahrain government's retirement visa system.
As a church leader in the National Evangelical Church, for many years, he had spearheaded several innovative programs for the congregations of many languages, notably English.
He was one of the founder members and the former President of the Manama Toastmasters club. He was also one of the founders of the Maharashtra Mandal Bahrain.
In the 1970s, he served as the President of the Indian Association of Bahrain, when the Indian club was still being called the Bahrain Sports Club. He had directed Hindi plays for the Indian Association.
He was an avid photographer and illustrator and his pictures and sketches were used in many bulletins and newsletters of churches and social clubs. He was a designer of the logo of the Indian School Bahrain.
He leaves behind his sons Hemu, Jayant, Deepak, Ranjit, Manoj and Ashish, his daughters in law Hazel, Madhuri, Suman and Andrea, and grandchildren Sanjeevini, Pritish, Mohini and Akash, and a great-grandchild Zenia.