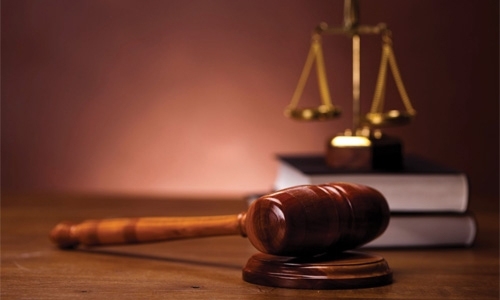 Woman fined for denying ex-hubby see daughter
The Lower Civil Court has fined a Bahraini woman BD1,000 for denying her ex-husband from seeing their girl, although he has a court ruling allowing him to meet her once every week. The Sharia Court had earlier issued an order for the woman to enable her ex-husband see their girl for three hours at one of the social centres. However, the woman failed to implement the court ruling, causing moral damage to the plaintiff owing to the fact that she was the only child he has.
During the course of this trial, the woman filed a case requesting to define the timings of the meetings between the father and his child under the pretext that the girl was suffering from health issues. Nevertheless, the court deemed her excuse invalid, pointing out in its ruling that she had violated the law.
"The Sharia Court had earlier issued a ruling enabling the man to see his child once every week for three hours. This court judgement is enforceable and cannot be dodged. "Ignoring it caused moral damage to the plaintiff as he has full right to see his girl who he always longs to meet due to their relationship," the Lower Civil Court said in its ruling.
"Therefore, the court ruled to compel the woman to allow her ex-husband to meet their child and to pay him BD1,000 in compensation for the moral damage she caused to him," the court added.