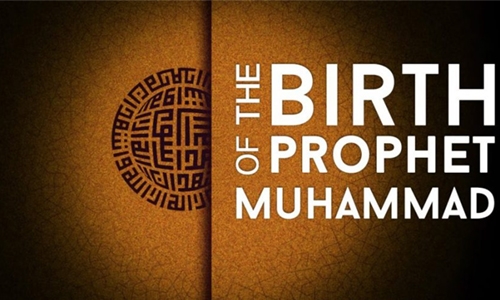 Prophet's Birthday anniversary
A ceremony will be held today at the Ahmed AlFateh Islamic Centre marking the Anniversary of Prophet Mohammed (PBUH)'s Birthday. The Ministry of Justice, Islamic Affairs and Endowments and the Supreme Council for Islamic Affairs (SCIA) will be holding the annual religious event after Isha prayers.
The Justice Ministry extended deepest congratulations to His Majesty King Hamad bin Isa Al Khalifa, HRH Prime Minister Prince Khalifa bin Salman Al Khalifa and HRH Prince Salman bin Hamad Al Khalifa, the Crown Prince, Deputy Supreme Commander and First Deputy Premier, as well as to the Bahraini people and the Arab and Islamic nations marking the occasion.
Justice, Islamic Affairs and Endowments Minister Shaikh Khalid bin Ali bin Abdulla Al Khalifa will deliver a speech.