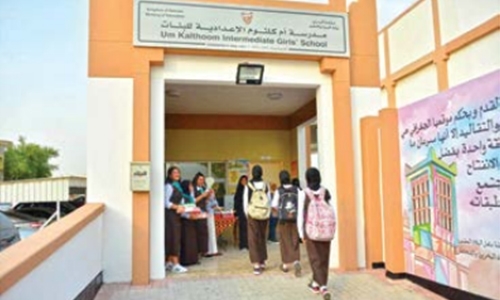 Edu Ministry rejects House proposal to reduce school hours
A proposal to reduce the school hours to four has been rejected by the Education Ministry. The proposal urged to reduce the number of working hours to four at primary schools and five at intermediate and secondary schools. In a note to MPs, the ministry stated that there is currently no evidence to suggest that a change in timing is necessary.
"The ministry is committed to keeping the current school hours. Any reduction in hours would be to the detriment of the students educational needs," the Education Ministry stated in a statement issued. The proposal submitted by the parliament asked for timings for government schools to be from 8 am to 12 pm for primary schools and between 8 am and 1pm at intermediate and secondary schools.
Despite resistance from the ministry, the parliamentarians passed the proposal, which may go to the Cabinet for being considered. "The reduction in timing would negatively affect the study sessions. This may also cut short time for extra curricular activities.
"The current timing is necessary to keep up with the modern teaching techniques, which is not being applied in government schools. "This is also needed to avoid burdening the students with hefty homework. The current timing suits well with the Bahraini society and its habits," the ministry pointed out.