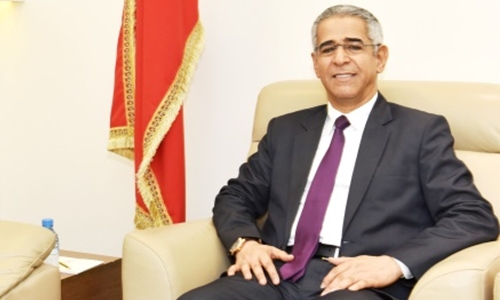 Bahrain-EU co-operation stressed
First Deputy Speaker of the Representatives Council Abdul Nabi Salman yesterday received Senior Adviser of the Delegation of the European Union to the Kingdom of Saudi Arabia Alexis Konstantopoulos. He praised the delegation's role in fostering relations between the European Union and the GCC countries, stressing common keenness to cement ties in various fields.
He pointed out keenness of the Representatives Council to build a distinguished partnership with the European Union in the parliamentary field in order to exchange experiences in the legislative and parliamentary work. The meeting also shed light on common strategic interests between the European Union and the Kingdom mainly in the security, political, economic and cultural fields.
There was also an emphasis on Bahrain's commitment to maintaining international peace and security and root out all forms of terrorism. Last year, the Chairman of the Bahrain Chamber of Commerce and Industry Sameer Nass alongside first vice-chairman Khalid Najibi and board members Ahmed Al Saloom and Ramez Al Awadhi held talks with the Head of Trade Section of the European Union Lucie Berger.