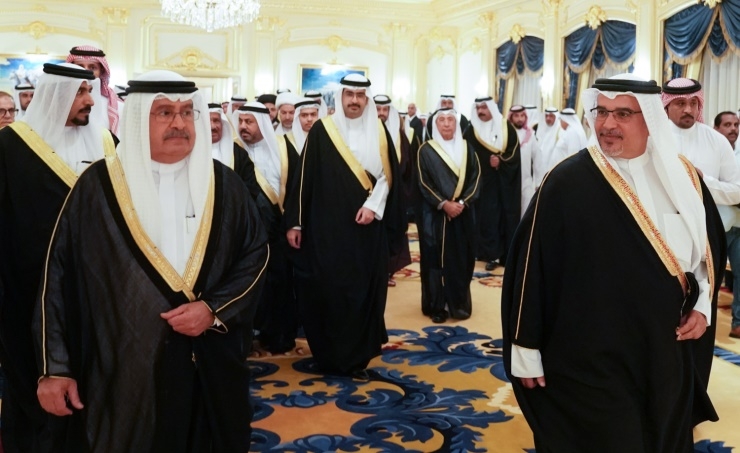 Focus on emerging sectors: CP
Bahrain will continue to invest in emerging sectors to capitalize on new business opportunities, said HRH the Crown Prince. "This would reinforce Bahrain's competitiveness in the wider knowledge-based economy," added His Royal Highness Prince Salman bin Hamad Al Khalifa.
The Crown Prince, Deputy Supreme Commander, and First Deputy Prime Minister were visiting the Majlis of the Bin Hindi family, the Majlis of the late Ali Rashid Al Amin, the Majlis of Shaikh Adel Al Moawdeh, and the Majlis of Ebrahim Al Shaikh.
Speaking to Majlis participants, HRH the Crown Prince emphasized the importance of further advancing Bahrain's entrepreneurial sectors and underlined the Kingdom's citizen-centric approach to development. The move to upskill the national workforce will generate quality job opportunities in line with HM the King's aspirations, HRH CP said.