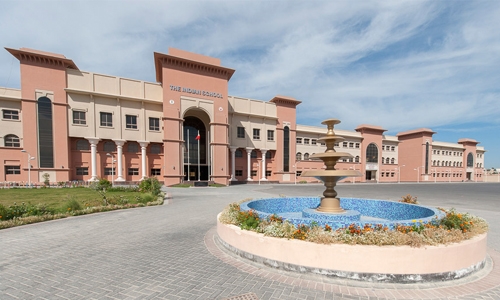 Enthusiastic response for ISB Mega Fair 2018
The Indian School Bahrain (ISB) Mega Fair 2018 is getting enthusiastic response from people from all walks of life, according to organisers. The Mega Fair will be conducted at the school campus in Isa Town on December 20 and 21, they said. The main attractions of the event are the musical programmes led by Indian playback singer Vidhu Prathap, Gayathri and Sanjith Salam on Thursday and popular singer Priyanka Negi and team on Friday.
Entry fee for the Mega Fair will be BD2. The programme will be held from 6pm to 11pm on both days. Teachers, students, parents and community members are actively collaborating with Indian School management in order to make the fair a massive event. A 300-member organising committee led by General Convener S Inayadullah has been tirelessly working to make the Mega Fair a grand success, organisers said.
This year sports tournaments, dance competitions and photography contest are arranged in connection with the Mega Fair. The competitions in Cinematic Dance and Folk Dance in which any age group can participate will be held today and tomorrow. Photography contest is open for all nationalities residing in Bahrain. All entries must be received on or before December 19 by 8pm to the email ID IsbPClub@indianSchool.bh. The winners will be announced on December 21 evening during the Mega Fair finale.