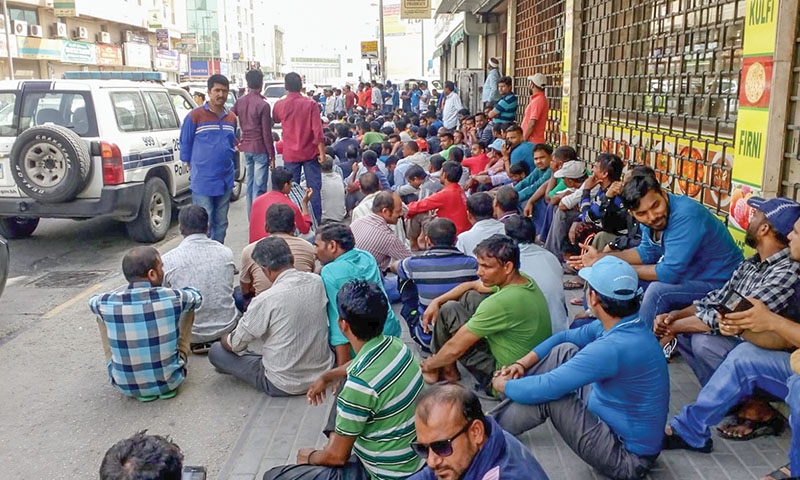 Labourers march over unpaid salaries
Labourers of a private contracting company held a protest march towards the Labour Court yesterday over the non-payment of their salaries.
The labourers, mainly from India, Pakistan and Bangladesh, alleged that they had not received salaries for more than four months and the company was not keen on settling the issue. They were stopped by police officials en route to the Labour Court.
While majority of them were sent back to the labour camp, a few representatives were allowed to meet Labour Ministry officials, with whom they aired their grievances. "The labourers were stopped by police near the American Mission Hospital and they sat on the pavement until they got a transport facility to return to the labour camp," a source said, adding that the company was run by Indian nationals.
Labour Ministry Assistant Undersecretary for Labour Affairs Dr Mohammed Ali Al Ansari confirmed that the ministry is investigating into the allegations.
He said the negotiations are going well with the company accepting to make the payments soon.