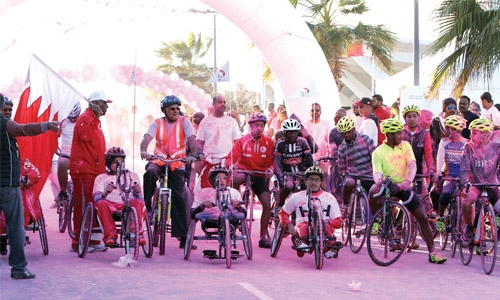 Bahrain's first-ever national sports day was a big success
Manama : Bahrain's first-ever national sports day was a big success as citizens and expatriates participated with great enthusiasm, in a variety of sports and entertaining activities held across the nation yesterday.
The day-long event was organised by the Bahrain Olympic Committee (BOC) in cooperation with ministries, government bodies, national sports federations, sports clubs and Bahrain's four governorates, with a packed programme of activities open to the public of all ages and nationalities.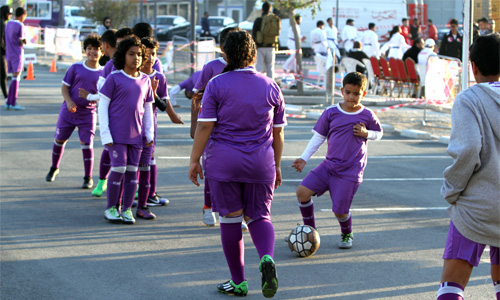 Youth and Sports Affairs Minister, Hisham bin Mohammed Al Jowder gave the starting signal to the 1.7km running race and walkathon – the feature activity of the event at the Sports Village behind the National Stadium in Riffa.
Hundreds of Bahraini and expatriates participated in the walkathon organised in cooperation with the Bahrain Athletics Association and Bahrain Road Runners.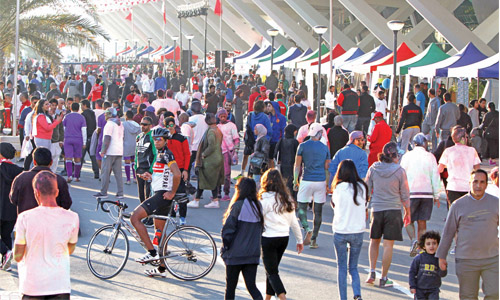 Top ranking sports officials attending the event were Southern Governor, BOC board member and Organising Committee chairman Shaikh Abdulla bin Rashid Al Khalifa, BOC board member and women's sport committee chairwoman Shaikha Hayat bint Abdulaziz Al Khalifa, Supreme Council for Youth and Sports assistant general secretary and BOC general secretary Abdulrahman Askar and senior representatives of ministries, sports federations, clubs and youth centres.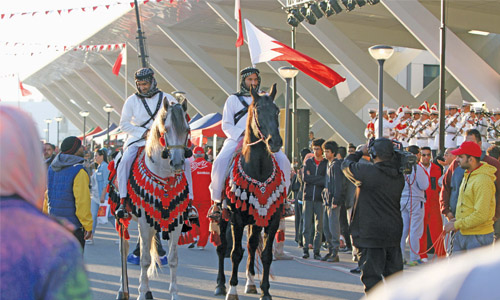 This year's maiden programme saw the participation of more than 10 ministries, 28 sports federations, national and expatriate sports clubs, youth centres and all four governorates putting up their best by delivering a set of sports and recreational activities throughout the day in different parts of Bahrain.
More than 2,40,000 students also took part in various sporting events held in schools across the the Kingdom.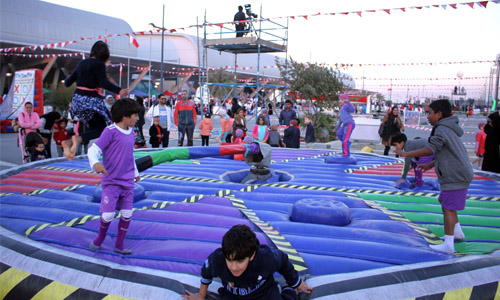 Meanwhile, BOC organised a sports programme for its staff at Manama Club Gym in Juffair yesterday prior to the main event. Abdulrahman Askar along with executive directors, head of directorates and all the committee employees participated in a variety of activities prepared by Sports Training and Development specialist and veteran coach Saeed Al Aradi.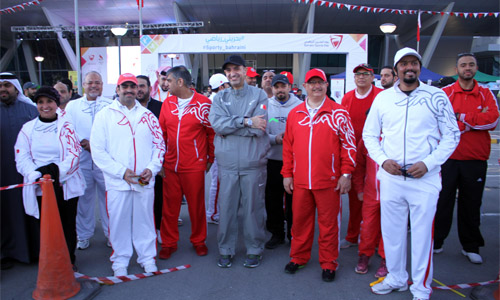 All ministries extended their gratitude to Prime Minister HRH Prince Khalifa bin Salman Al Khalifa for declaring a half day off for all ministries
and government departments' staff to engage in this year's activities.
Supreme Council for Youth & Sport Chairman, Bahrain Olympic Committee President & Royal Charity Organisation (RCO) Chairman HH Shaikh Nasser bin Hamad Al Khalifa, was also thanked for supporting the event and making it an all-round success.