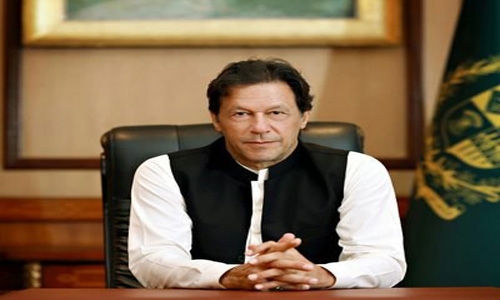 Imran Khan thanks overseas Pakistanis for success of Roshan Digital Accounts
Agencies | Dubai
The Daily Tribune – www.newsofbahrain.com
Pakistani Prime Minister Imran Khan thanked overseas Pakistanis on Thursday for their overwhelming response to the recently introduced Roshan Digital Account by the country's national bank.
Khan took to twitter on Thursday to announce that the deposit amount in the accounts of State Bank of Pakistan (SPB) reached $200 million.
"I want to thank our great asset, Overseas Pakistanis. Masha Allah funds sent by them through #RoshanDigitalAccounts created by SBP crossed $200mn yesterday. The pace is accelerating: first $100mn came in 76 days & the next $100mn came in only 28 days," he tweeted.
Roshan Digital Account is an initiative by SBP, in collaboration with commercial banks operating in the country. Through this, non-Resident Pakistanis can remotely open an account in Pakistan through an entirely digital and online process without any need to visit a bank branch.