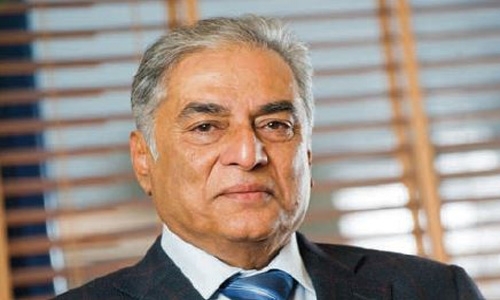 On the road to economic success
By Mohammed Dadabhai
Dadabhai Group Chairman
Under the Leadership of His Majesty King Hamad bin Isa Al Khalifa and HRH Prince Salman bin Hamad Al Khalifa, the Kingdom of Bahrain will move to a new age of prosperity.
His Royal Highness Prince Salman is a visionary leader and on the occasion of taking the new responsibilities, I'm sure that he will elevate the status of the Kingdom to new heights.
I am happy and proud to say that HRH Prince Salman has put up Bahrain on the road to future economic success, which will impact society more widely, with his vision.

I would like to say that the Formula One, which was the brainchild of HRH the Crown Prince, brought the Kingdom in the limelight in the international sporting arena.

I would like to stress that the success of the F1 mirrors HRH Crown Prince and Prime Minister's directives and vision, which has placed Bahrain internationally as a role model for the organisation of various sporting events.

During the last so many years, Formula One had a tremendous impact on the economy of Bahrain with so many dignitaries visiting the Kingdom.
His Royal Highness Prince Salman bin Hamad Al Khalifa visited India on many occasions during which I was privileged to accompany.
I would like to express my appreciation to the Kingdom's Leadership in ensuring the safety and wellbeing of the Indian community in the Kingdom.
I still remember how HRH the Crown Prince appreciated the efforts of the entire Indians during the time when the nation faced challenges.
As a business entrepreneur, we always like to promote Bahrain.
On the occasions of HRH the Crown Prince assuming responsibility as the Prime minister of the Kingdom, I would like to extend my best wishes, health and happiness to the Leadership and the people of Bahrain.