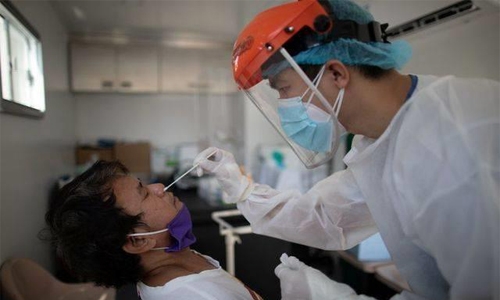 Red Cross stops free Covid-19 tests for Filipino expats
Manila
Filipino expats arriving in Manila will no longer receive free Covid-19 tests by the Philippine Red Cross (PRC) due to the government health insurer's nearly Php 1million (BD5.1 million) debt.

Since Thursday, the humanitarian organisation no longer accepted swabs from returning overseas Filipino workers (OFWs), as well as medical frontliners and others covered by the expanded screening of the Philippines' Department of Health (DoH).
The Manila International Airport Authority assured that tests would continue to be conducted for OFWs. The Philippine Coast Guard will still be collecting swabs when returning Filipinos arrive at the airport.

Eight hospitals were also commissioned for the testing requirement - Dr. Jose N. Rodriguez Memorial Hospital; Las Piñas General Hospital and Satellite Trauma Center; Lung Center of the Philippines; PNP Crime Laboratory; Research Institute for Tropical Medicine; San Lazaro Hospital; Ospital ng Imus; and Jose B. Lingad Memorial Regional Hospital.
Meanwhile they will try to resolve issues with the PRC.
Under the PRC's agreement with the state-run PhilHealth, priority Covid-19 tests requested by government agencies were supposed to be reimbursed. By October 13, PhilHealth's total bill crossed Php1 billion, of which about Php931 million was left unpaid.

"This is a difficult decision to a humanitarian organisation such as the PRC to make but it has to be made. The PRC does not have unlimited resources to replenish the testing kits for its laboratories unless PhilHealth, its major creditor, settles its lawful obligations to PRC," the organisation said in a statement.
PRC had been "a big help to returning OFWs", said Albert Ortega, a Filipino expat in the UAE who recently flew home.
He pointed out that the process was hassle-free and the results were released within a couple of days. This was crucial in the repatriation process since then hotel rooms for quarantine could be easily turned over for other OFWs arriving into the Philippines.
The Philippine government shoulders mandatory tests and quarantine for OFWs.
Credit : Khaleej Times