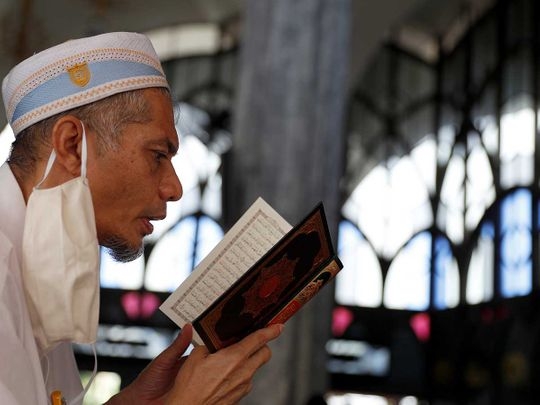 An introspective Ramadan this year
Ramadan Kareem to all our readers.
For many of us, the Holy Month is a timely gift from Allah, a reminder that even when the world faces shutdown, our souls can still access the healing spiritual presence of the Almighty through discipline.
Stuck in isolation, stripped of the frills that clutter our perspective and down to the bare minimum, we are all approaching life from a very different direction. We are being forced to introspect deeply and draw strength from our inner resources.
The old practices of prayer with the community in the neighbourhood mosques have been put on hold and we all need to pray at home. Social distancing and strict quarantine rules mean that the tradition of exchanging dishes in the evening between family and friends or dropping into each others' homes will all be curtailed.
But look at the bright side: this means we can have a Ramadan that is not weighed down by the commercial considerations and we are getting to spend time with our loved ones. We are truly exploring the essence of the spirit of Ramadan and not getting side-tracked by mundane discussions about iftars, ghabgas and food recipes.
At the same time, let us remember that this is a time for meaningful charity. There are hundreds of people among us who face unprecedented difficulties – expats who are stranded here after their visas timed out, families who are facing salary cuts and are finding it difficult to make ends meet, businesspeople who are staring at mounting losses, stressed-out people of all ages who are struggling with mental health issues and don't know where to turn – why, even pets that are stressedout by life in the COVID fishbowl.
This is the time to channel our charity to these people and causes. Our leaders and government are by our side every step of the way and Bahrain's compassionate and scientific approach will go down in history as one of the most effective deterrents to the COVID challenge.
As citizens and residents, let us pledge ourselves so that our beloved Bahrain comes through this and faces a brighter future.