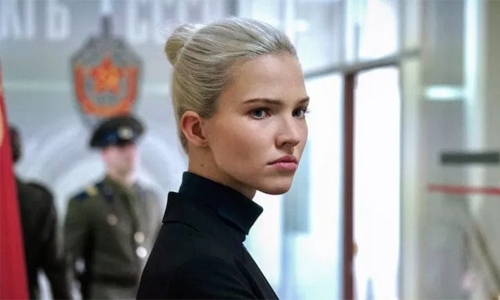 Anna: a curiously familiar female assassin
Anna is a 2019 English-language French action thriller film written, produced and directed by Luc Besson. The film stars Sasha Luss as the eponymous assassin, with Luke Evans, Cillian Murphy, Helen Mirren and Alexander Petrov (in his debut English-language role) also starring.
The film was theatrically released in the United States on 21 June 2019 and will be in France on 7 July 2019. It received mixed reviews from critics. On review aggregator website Rotten Tomatoes, the film holds an approval rating of 29%, based on 42 reviews, with an average rating of 4.09/10.
The site's critical consensus reads, "Anna finds writer-director Luc Besson squarely in his wheelhouse, but fans of this variety of stylized action have seen it all done before -- and better." Metacritic, which uses a weighted average, assigned the film a score of 40 out of 100, based on 14 critics, indicating "mixed or average reviews". Audiences polled by CinemaScore gave the film an average grade of "B+" on an A+ to F scale, while those at PostTrak gave it an overall positive score of 81% (with an average 4 out of 5 stars).
Peter Debruge of Variety wrote "Anna shows that Besson is the same filmmaker now that he was 20 years ago, and unlike his title character, who lithely adapts to whatever situation she's in, he's been telling roughly the same story over and over all this time."