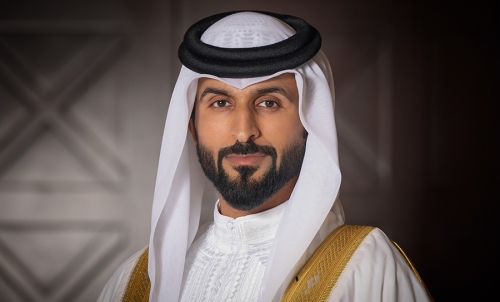 HM King Hamad's commendation a 'badge of honour' for RHF
TDT | Manama
The Daily Tribune – www.newsofbahrain.com
His Highness Shaikh Nasser bin Hamad Al Khalifa, HM the King's Representative for Humanitarian Work and Youth Affairs, has extended deepest thanks and appreciation to His Majesty King Hamad bin Isa Al Khalifa, the Honorary President of the Royal Humanitarian Foundation for commending the role played the RHF.
HH Shaikh Nasser praised HM the King's commendation of the RHF's tireless efforts to deliver urgent humanitarian relief aid to the Palestinians in the Gaza Strip, and thanking of all the Foundation's officials, embodying Bahrain's authentic stances and well-established approach of extending a helping hand to the Palestinians under various circumstances.
The royal praise is the greatest honour for all those who contributed to the national efforts to support Gazans, he said.
"This is a badge of honour for all of us, and it will have a great impact on our hearts and give us incentive and encouragement to continue giving, exerting efforts, and working with all our energies to implement the royal initiatives to the fullest," he added.
HH Shaikh Nasser pledged to continue exerting efforts to serve the kingdom, under HM King Hamad's leadership. His Highness attributed the RHF's achievements to HM the King's great support, who, he said, is the first supporter for humanitarian work, reflecting the supportive stances of the kingdom's leadership, government and people towards the Palestinian cause in order to alleviate their suffering due to the ongoing war in Gaza.
HH Shaikh Nasser commended the great support accorded to the RHF by the government, led by HRH the Crown Prince and Prime Minister. His Highness lauded the efforts exerted by all the RHF's affiliates to implement HM King Hamad's directives, affirming that the National Campaign to Support the Palestinians in Gaza will continue.