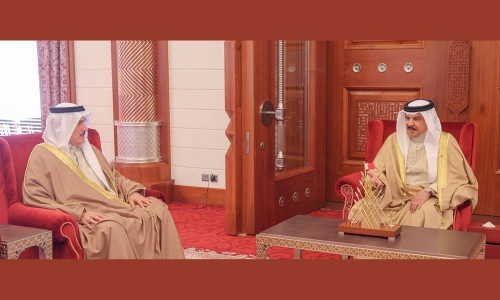 HM King Hamad praises ongoing fruitful executive and legislative cooperation
TDT | Manama
The Daily Tribune – www.newsofbahrain.com
His Majesty King Hamad bin Isa Al Khalifa commended the ongoing fruitful coordination between the legislative and executive branches, welcoming the recent agreements reached by them regarding the general state budget.
HM the King affirmed that the ultimate goal is to achieve the interests of the homeland and its citizens, as well as to provide them with all means of a decent life. He stressed that the Bahraini citizens will always remain the core of the nation-building process and all the government's projects and programmes.
His Majesty was speaking as he received yesterday at the Safriya Palace the Council of Representatives Speaker, Ahmed bin Salman Al Musallam, and the Shura Council Chairman, Ali bin Saleh Al Saleh, following the issuance of the Royal Order (29) of 2023 on adjourning the first session of the sixth Legislative Term of the bicameral National Assembly.
HM King Hamad expressed his appreciation to the Speaker, Shura Chairman and members of the National Assembly for their dedicated efforts to serving the Kingdom and the people. He praised their valuable contributions to promoting development paths and strengthening the pillars of national action throughout the first session of the sixth Legislative Term, citing their efforts to highlight the kingdom's bright image and civilizational accomplishments.
His Majesty also commended the fruitful efforts exerted by the legislative branch to carry out its supervisory role and develop the system of laws and legislation that serve the country and meet its citizens' needs.
HM the King praised the two branches' endeavours to improve the living standards of low and medium-income citizens, whose interests were taken into account in the agreed-upon general state budget, stressing the importance of continuing to achieve the goals of financial sustainability and economic growth.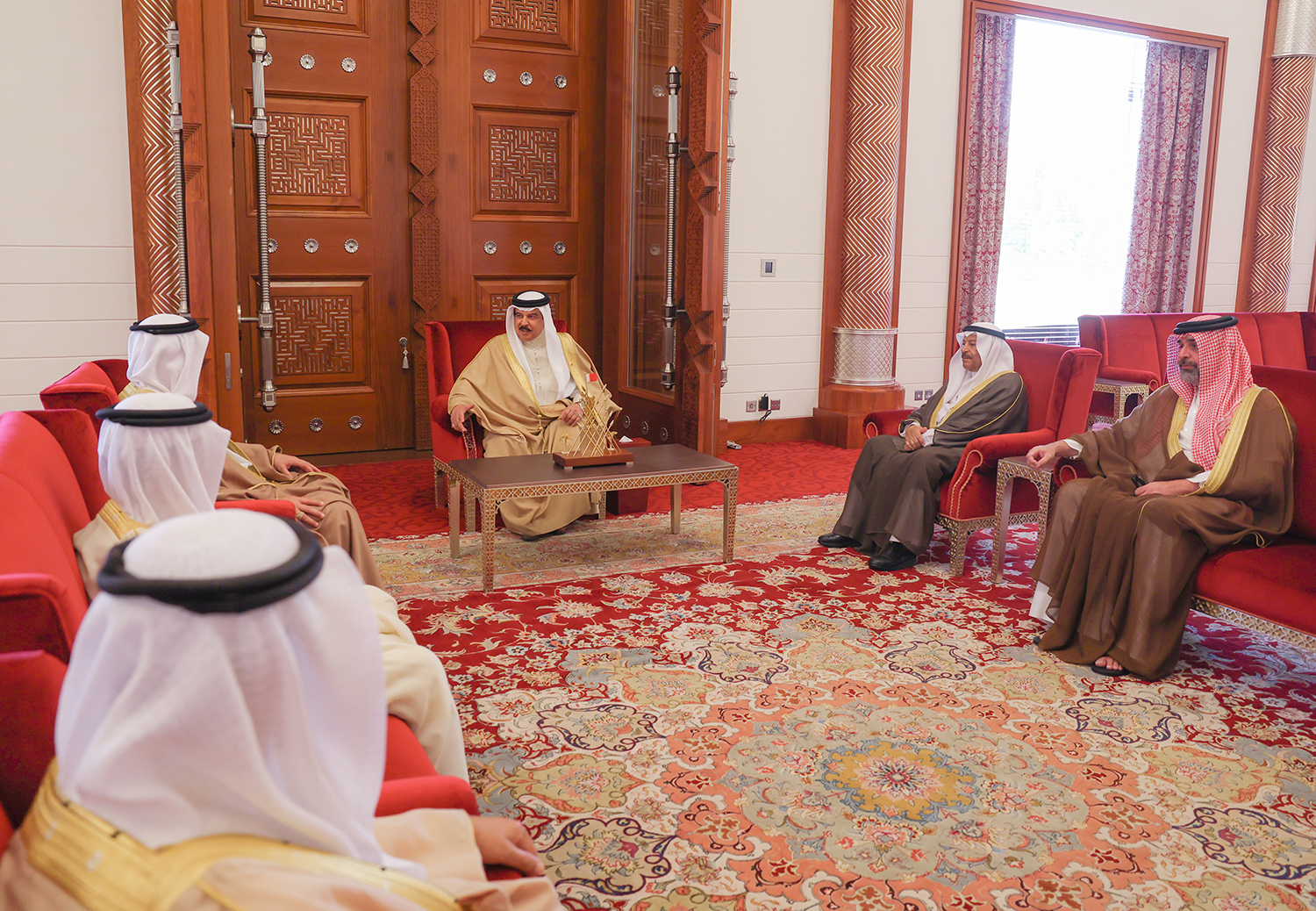 Sound visions and leadership
Speaker Al Musallam and Chairman Al Saleh affirmed that the kingdom's development achievements were the fruitful outcomes of HM the King's sound visions and the leadership, as well as HM's unwavering support for enhancing the kingdoms' progress and more prosperity.
They expressed their pride in the lofty directives of HM the King to consolidate efforts to build on the previous achievements, extending their thanks to HM King Hamad for his continuous support.
The two legislative leaders affirmed that the fruitful legislature-executive cooperation is based on the directives of His Majesty the King and the follow-up of His Royal Highness Prince Salman bin Hamad Al Khalifa, the Crown Prince and Prime Minister.
Progress and development
They stressed that HRH the Crown Prince and Prime Minister's keenness to deepen the mechanisms of cooperation between the two branches has paved the way for exchanging views on the best means to continue achieving sustainable development and updating national legislation and laws to cope with the continuous progress and development in the Kingdom.