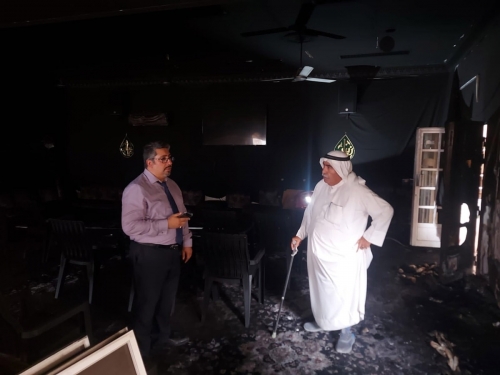 Short-circuit in AC sparks off blaze in Manama, crisis averted
TDT | Manama
The Daily Tribune – www.newsofbahrain.com
A large fire broke out early morning yesterday at a religious gathering house in Manama, which initial investigation said was triggered by an electric short circuit in an air-conditioner.
While the incident caused no casualties, the raging fire inflicted severe damage to the building's interior. Onlookers said it was a "major tragedy" averted as firefighters prevented the fire from spreading to nearby buildings.
Civil Defence officers said they rushed to the spot with firefighting vehicles, responding to a call. Soon after reaching the spot, officers cordoned off the area and put their skills to full use, as the fire got under control quickly.
The fire brigade also continued with the cooling operation to prevent the fire from spreading. Initial investigation suspects a short circuit from one of the air conditioners for the fire. Experts say the sparks due to an erratic power supply from the AC might have fallen on other things in the room, triggering a fire and thick smoke.
The extent of damages caused is not yet determined. An investigation is ongoing. Witnesses told The Daily Tribune they saw huge plumes of black smoke rising from the building from a distance and quickly alerted all others.
"Luckily, no one got injured as the Civil Defence officers brought the fire swiftly under control." Images from the scene showed extensive fire damage, with the interior of the building completely burned down, with debris seen scattered across the floors and walls covered with thick soot.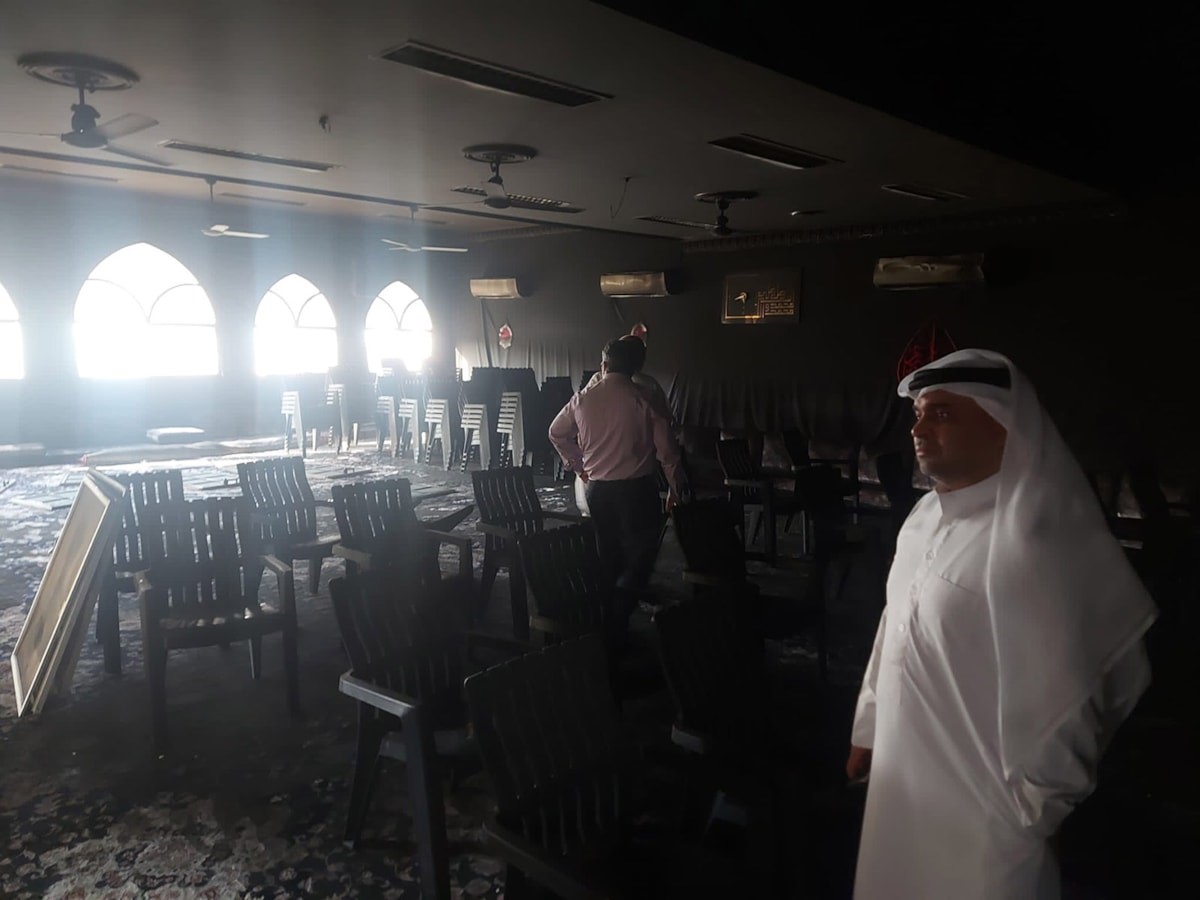 Later in the day, the Director of the Jaffari Endowments Department, Muhammad Jaafar Al-Husseini and Head of the Jaafari Endowments, Yousef bin Saleh Al-Saleh, visited the fire-hit funeral of Al Bidaa in Manama.
Muhammad Jaafar Al-Husseini said the directorate offers full support for its reconstruction. Evaluating the damages, Al Husseini said the fire damage is limited to material losses.
"Thankfully, no lives are lost," he said. Al-Husseini said the authority had allocated some urgent funds to start the rehabilitation works.
"Renovations works will begin immediately and will be completed as soon as possible in coordination with relevant authorities," Al Husseini assured. He also appreciated the Civil Defence Forces for their rapid response.
"Firefighters were quick to bring the fire under control, thereby preventing it from spreading to buildings adjacent to the funeral." The Al-Bidaa funeral administration appreciated the speedy communication of the Jaffari Endowments Department.