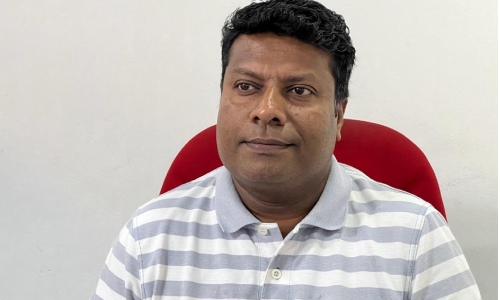 Expat businessman from Hidd falls prey to cyberbullying, accused of visa fraud, claims to be innocent
TDT | Manama
The Daily Tribune – www.newsofbahrain.com
Staff Reporter
An expatriate businessman based in Hidd, who runs a restaurant and manages supermarkets in the area, is in a tough spot after being showered with insults on social media platforms.
Speaking to The Daily Tribune, Pramod Kunnunga Parambil Subramanian, said he is in a real state of distress after being targeted on social media platforms.
Mr Pramod said he suspects an Indian national, a former resident in Bahrain, behind this defamation campaign and has filed a complaint with Indian Police regarding the same.
The defamation campaign portrays Mr Pramod as a visa fraud, who has conned thousands of dinars out of aspirants, who would like to come to Bahrain in search of employment.
"I have been a businessman in Bahrain for over 17 years now. I own a restaurant in Hidd and manage supermarkets in the area.
Never in my life have I engaged in visa trade or any other illegal activities," the 46-year-old said.
Mr Pramod is planning to file special complaints with the Indian Embassy in Bahrain and Non-Resident Keralite Affairs (NORKA).
"The plan is to target my clean image here; there have been no complaints against me until now. I am worried about the future of my business."
He said the accused is trying to target his credibility and is using all social media platforms with vicious intentions.
Bahrain's parliament has been debating the formulation of new rules for misusing electronic data and social media platforms.
This comes after the frequent misuse of social media by many violators, focusing on defamation and online insults.
One of the rules presented by the lawmakers would see anyone found guilty of insulting others on social media facing fines of up to BD20,000 and a maximum jail sentence of three years.
The implementation of this rule would also require an amendment to the 2014 Cybercrimes Law.
The Interior Minister has already stressed that the cybercrime legislation covered crimes specifically related to information technology while insulting language comes under the 1976 Penal Code.
Meanwhile, the Shura Council earlier proposed a punishment of between a day and three years in jail and fines ranging between BD1,000 and BD50,000 for those engaging in social media insults and defamation.
Social media defamation is an all-encompassing term used to describe a false statement of fact about a third party published on a social media website, platform, or app, such as Facebook, Twitter, or Instagram.
Social media defamation is often referred to as 'social media slander' or 'slander on social media.
Generally, it is a term used to describe content that is published on a social media platform that defames a person or business.
This type of defamation is also commonly referred to as libel, cyber defamation, disparagement, character assassination, cyberbullying, and cyber harassment.