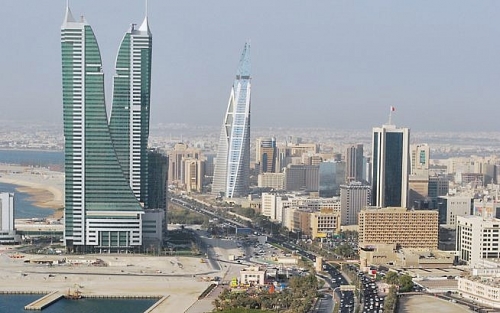 Heatwave sizzles Bahrain, as temperature soars to 46°C
TDT | Manama
The Daily Tribune – www.newsofbahrain.com
Heatwave conditions in several parts of Bahrain yesterday saw temperatures soaring to 46 degrees Celsius which, according to popular opinion, heralds a blazing summer.
Yesterday's situation also sharply contrasted with what Bahrain experienced in May, where the temperature was slightly lower than normal. In fact, the region, as a whole, is reeling under a severe heat wave, which is causing unprecedented rises in temperature.
Meanwhile, social media in the Kingdom was abuzz with speculations about high temperatures yesterday. Tweeteraties were of the opinion that the early rise in temperatures predicts a blazing summer after a month of mild weather last month.
The Meteorological Department of the Ministry of Transport and Communications reported yesterday that temperatures soared to 46 Degrees Celsius. Humidity reached 80%, where the minimum temperature was around 29 degrees Celsius.
The report also comes as a Daily Tribune article published on Thursday alerted the Labour and Social Development Ministry on the need to implement an outdoor work ban, considering the present conditions.
Usually, the ministry installs a work ban starting July 1. However, labourers have told Tribune that it has become increasingly hard for them to work outside during afternoons. Salman Al-Ramadan, a member of the Astronomy Society in the Qatif Governorate, eastern Saudi Arabia, published a tweet confirming that some regions there recorded 50 Degrees Celsius at around 1 pm yesterday, which is also the highest temperature recorded during this year in the region.
35 degrees Celsius Experts have pointed out that the threshold for survival for more than six unprotected hours is 35 degrees Celsius, or about 85 degrees Fahrenheit. Supported by the Kuwait Foundation for the Advancement of Science, a research report had earlier pointed out that the rising temperatures are creating particular concern for the Gulf as the annual Hajj, where as many as 2 million pilgrims take part, sometimes occurs during these hot months.
The study points out that parts of the Gulf region could be hit with the unprecedented event of deadly heat as of climate change within this century. The study had also pointed out that curbing emissions could forestall these deadly temperature extremes.
The study, published years ago in the journal Nature Climate Change, was carried out by Elfatih Eltahir, a professor of civil and environmental engineering at MIT, and Jeremy Pal PhD '01 at Loyola Marymount University.
They conclude that conditions in the Gulf region, including its shallow water and intense sun, make it "a specific regional hotspot where climate change, in absence of significant mitigation, is likely to severely impact human habitability in the future."