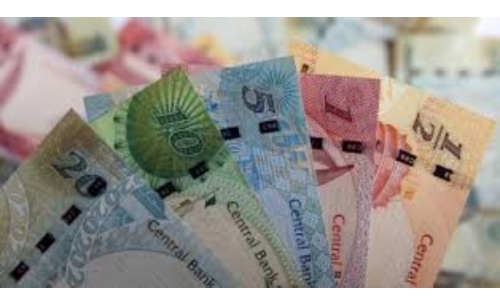 Indian expatriates 'most exchange rate sensitive'
TDT | Manama
The Daily Tribune – www.newsofbahrain.com
Staff Reporter
Indian expatriates are the most sensitive of all expatriate communities as the volume of remittances to India drastically increases whenever the rupee depreciates, according to remittance industry insiders.
This was reflected as the volume of rupee remittances spiked between 15 and 25 per cent during the last two days after the currency fell against the Bahrain dinar.
The conversion rate was 199.86 Indian rupees for one Bahraini dinar yesterday and it is the highest since the beginning of the New Year.
Speaking to The Daily Tribune, a senior executive working in the remittance industry, said the flow of remittances is decided by the moderate-high income group expatriates and not blue-collar workers.
"Blue-collar workers hardly influence the spike in the remittance sector, for they are always consistent," the senior executive said.
"They have to send money home every month irrespective of the exchange rate as families are desperately waiting for their money.
It is the moderate to high-income people, who accumulate Bahraini dinar and wait for the rupee to depreciate.
They send the money when the exchange rate is at its best."
Bangladeshi expatriates come close to Indian expatriates in terms of exchange rate sensitivity and they are followed by Pakistani expatriates, the industry insiders said, adding that the Filipino expatriates are the least exchange rate-sensitive of all expatriate communities in Bahrain.
Another remittance industry executive said that the coming days are expected to see a sharp increase in the volume of money transfers.
"The money transfers have seen a decline during the pandemic period owing to migrant exodus and job losses.
Now it is catching up and the industry is becoming more resurgent."
According to the World Bank, remittances are projected to continue to grow by 2.6 per cent in 2022 in line with global macroeconomic forecasts.
A resurgence of COVID-19 cases and reimposition of mobility restrictions poses the biggest downside risk to the outlook for global growth, employment and remittance flow to developing countries, the World Bank observes.
The South Indian state of Kerala has been the worst hit last year following a huge drop in remittances from the Gulf countries from were about 1.2 million workers returned in the aftermath of Covid-driven layoffs.
According to the World Bank, before the pandemic struck the region, Kerala had an estimated four million expatriates working in the GCC countries contributing 30 per cent of the state's income.
"Low-skilled workers and low-income expatriates were the hardest hit.
The monthly remittances to families receiving them in Kerala fell on average by $267," the World Bank pointed out.
One major factor in the level of remittances holding up was family loyalties apart from the stimulus payments in some countries where the workers were located.