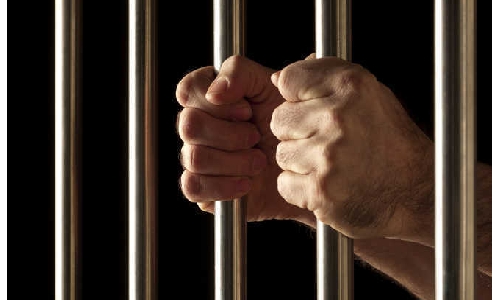 Three Asians sentenced to jail in Bahrain on kidnapping charges
TDT | Manama
The Daily Tribune – www.newsofbahrain.com
The Court of Cassation upheld a three-year prison sentence for three Asians who are implicated in a kidnapping case.
The suspects are said to have abducted a man, also Asian, due to a dispute over borrowed money estimated at around BD700.
According to court files, the victim had reported that one of the accused came to him, accompanied by others, and asked him to come with them to an apartment in Hamala.
However, the victim refused, and the accused assaulted him by beating him and forcing him to enter a car by threatening him with a knife that the accused had.
They took him to an apartment in Hamala and locked him in it for two days after being beaten.
After two days, the victim managed to escape through one of the windows and headed to one of the garages to ask for the workers' help.
At the same time, a police patrol was passing by chance, so the victim went to the police car and told them about the incident.
The security forces were able to arrest the suspects.
The first accused admitted that he had previous disputes with the victim because he gave him BD700, and the victim did not return the amount.
The accused and his accomplices decided to kidnap the victim and keep him locked in the apartment.
They took the victim's phone and an amount of BD100 that was in his possession, and their purpose was to obtain the full amount from the victim.
The second accused admitted the incident, while the third accused denied his participation with the other two.