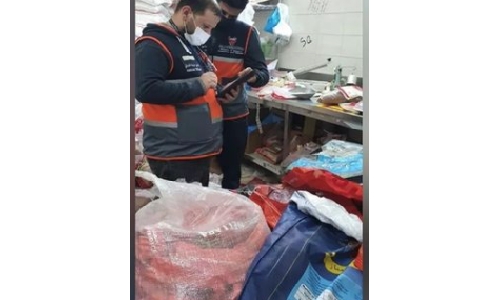 Stores across Bahrain warned of strict action for food safety violations
TDT | Manama
The Daily Tribune – www.newsofbahrain.com
The Ministry of Industry, Commerce and Tourism has warned retail stores and supermarkets of tough actions if they fail to adhere to food safety standards set by the authorities.
The action was taken across Bahrain against many shops and supermarkets for violating the rules as well as engaging in repacking and storing food materials without obtaining the required licence.
Ministry official Abdulaziz Al-Ashraf said that the ministry has been carrying out periodic inspections throughout the past week.
"Action was taken against a shop in the Capital Governorate for stocking expired food materials."
He said the shop has only been licensed to sell food products while they were stocking food products, most of them expired ones, illegally.
"We have seized large quantities of rice, flour, spices, wheat, tea, sugar and other food products from the shop.
The shop owners also engaged in repacking activities, which furthered the violations."
The Ministry of Industry, Commerce and Tourism earlier urged restaurants, cafes, shisha cafes and other food and beverage establishments to uphold COVID-19 mitigation rules to reduce the spread of the virus.
The ministry had reiterated that food service facilities are required to observe seating capacity restrictions and social distancing requirements stipulated by the Ministry of Health.
The ministry noted that noncompliance is an act of wrongdoing that undercuts preventative efforts, and may result in legal action against violators consistent with Public Health Law.
Adherence to these measures is particularly important considering the recent increase in reported cases as well as the emergence of a new variant.