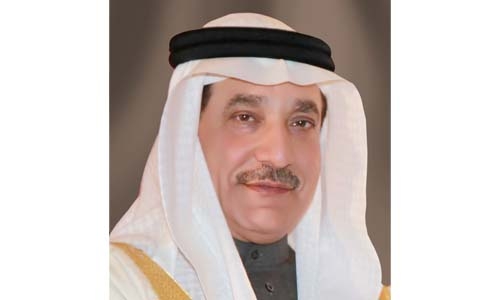 Bahrain celebrates International Day of Persons with Disabilities
TDT | Manama
The Daily Tribune – www.newsofbahrain.com
Bahrain today joins world nations in the annual observance of the International Day of Disabled Persons.
The day aims to promote an understanding of disability issues and mobilize support for the dignity, rights and well-being of persons with disabilities.
The theme for IDPD this year is "Leadership and participation of persons with disabilities toward an inclusive, accessible and sustainable post-COVID-19 world."
The annual observance of the International Day of Disabled Persons was proclaimed in 1992 by United Nations General Assembly resolution 47/3.
Minister of Labour and Social Development, Jameel Humaidan, affirmed that Bahrain attaches great importance to improving the conditions of persons with disabilities and safeguarding their rights.
"Special attention is given to people of determination to ensure their inclusion into society and protect them," the minister said.
"It is one of the features of the comprehensive development process of His Majesty King Hamad bin Isa Al Khalifa and His Royal Highness Prince Salman bin Hamad Al Khalifa, the Crown Prince and Prime Minister," said Humaidan.
was one of the first countries to ratify the Convention on the Rights of Persons with Disabilities upon its issuance in 2011.
The Kingdom is also a pioneer in enacting legislation guaranteeing the protection of the rights of persons with disabilities through Law No. 74 of 2006.
"Work is underway to update the executive plan of the National Strategy for Persons with Disabilities for the next five years (2021-2026)," said the minister.
The plan would ensure the continuous implementation of more projects and programmes that support their rights.
Bahrain has doubled the number of licenced centres working in the field of disability to 40 from 12. "
Twelve of the Civil Centres work for rehabilitating people with disabilities through academic grants that now benefits nearly 500 students."
There is also six government centre run by the Ministry of Labour and social development.
In this context, he referred to the project to train Bahrainis with disabilities to obtain a driver's license in partnership with the General Directorate of Traffic at the Ministry of Interior.
A total of 116 people with disabilities has received training since November 2019.
The Memorandum of Understanding has been extended to the next three years to train at least 300 trainees free of charge.