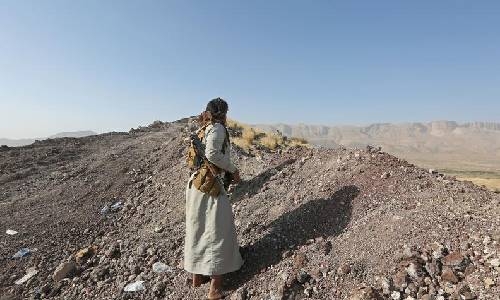 Bahrain, Russia vote to shut UN Yemen probe
TDT | Manama
The Daily Tribune – www.newsofbahrain.com
Bahrain, Russia and other members of the UN Human Rights Council pushed through a vote yesterday to shut down the body's investigations in Yemen, in a stinging defeat for Western states who wanted to keep the mission going.
Members narrowly voted to reject a resolution led by the Netherlands to give the independent investigators another two years to monitor Yemen's conflict.
During the debate, Bahraini ambassador Yusuf Abdulkarim Bucheeri said that the international group of investigators had "contributed to misinformation on the ground" in Yemen.
In the vote called by Bahrain, 21 countries voted against the Dutch resolution, including China, Cuba, Pakistan, Russia, Venezuela and Uzbekistan.
Eighteen, including Britain, France and Germany, voted to support it.
There were seven abstentions, and Ukraine's delegation was absent. The United States only has observer status.
Dutch ambassador Peter Bekker said the vote was a major setback.