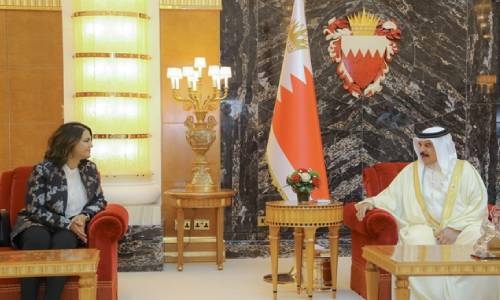 For the benefit of Bahraini citizens
TDT | Manama
The Daily Tribune – www.newsofbahrain.com
The Cabinet is keen on enhancing bilateral cooperation and partnership with the Shura Council and the Council of Representatives to advance the Kingdom's development for the good of its citizens and national goals.
During its weekly meeting yesterday chaired by His Royal Highness Prince Salman bin Hamad Al Khalifa, the Crown Prince and Prime Minister, the Cabinet congratulated the two legislative branches on the issuance of Royal Order 35 of 2021 by His Majesty King Hamad bin Isa Al Khalifa, convening the bicameral National Assembly to resume its sessions.
On the occasion of World Teachers' Day, the Cabinet paid tribute to all teachers for their appreciated contributions in further strengthening the Kingdom's educational achievements, highlighting their pivotal role as one of the pillars of developing the sector.
The Cabinet decided to adjust the day of its weekly meetings to be held on Sundays instead of Mondays for the next four meetings.
The move was taken to ensure the continuation of discussion and of the decision-making process regarding the work and projects of government agencies, given that the regular meeting date coincides with official holidays and international participations.
It congratulated the UAE on the successful opening of Expo 2020 Dubai and wished them continued success.
The Cabinet expressed Bahrain's solidarity with Oman following the devastating effects of tropical cyclone Shaheen.
The Cabinet pproved a memorandum by the Minister of Finance and National Economy and the Minister of Works, Municipalities Affairs and Urban Planning related to the involvement of the private sector in the implementation of service projects, contributing to accelerating the completion of projects as well as enhancing the utilisation of the Municipal Common Resources Fund to finance other service projects.