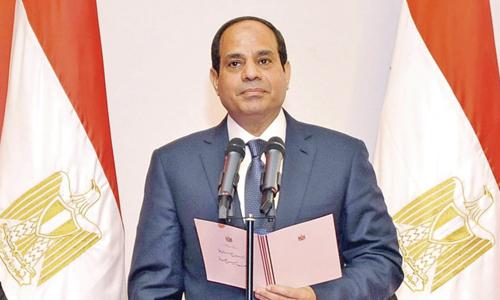 Egyptian President to visit Bahrain
Egyptian President Abdel Fattah El Sisi will start a tour that includes the United Arab Emirates, India and Bahrain from Tuesday.
The Egyptian leader will first arrive in the UAE to hold talks on ways of improving bilateral relations as part of continuous coordination and consultation between the two countries
Egyptian Presidency official spokesman Alaa Youssef said that the talks would also focus on strengthening joint strategic cooperation amid mounting regional challenges, which require expedite measures to stave off threats endangering the pan-Arab national security and counter the scourge of terrorism and extremist ideologies.
In a statement issued yesterday, Youssef said that President El Sisi would then head to India to attend the third India – Africa Forum, in tribute to the long-standing historic relations bonding the two countries and their shared resolve to achieve mutual interests.