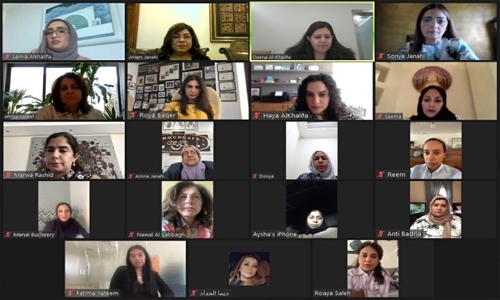 Focus on home-based women-run enterprises
TDT | Manama
The Daily Tribune – www.newsofbahrain.com
A new programme to support home-based female enterprises are on the anvil at the Supreme Council for Woman, it has emerged.
The programme aims at providing a permanent platform to learn from the experiences of successful women entrepreneurs and businesswoman in the Kingdom.
"This will help improve their products, accelerate growth, raise competitiveness, and contributions to the national economy," said SCW adding that it would enhance the levels of family and community stability in the Kingdom.
The project part of the SCW's "Bahrain Bkhair Thanks to You" Programme pays more attention to home-based enterprises in light of the coronavirus pandemic. The SCW also held a remote consultative meeting on implementing the project.
"The council is keen to cooperate with the Industry, Commerce and Tourism Ministry, Labour and Social Development Ministry and the Labour Fund (Tamkeeen), to activate the potentials of all Bahrainis and integrate them in the sustainable development paths," Assistant Secretary-General of SCW, Shaikha Deena bint Rashid Al Khalifa, said "Networking between businesswomen and owners of female home-based businesses will ensure that the latter receive appropriate guidance in operation, pricing, marketing, packaging, and distribution, among others," she added.