Bahraini ex-con husband attacks former wife with acid
TDT | Manama
The Daily Tribune – www.newsofbahrain.com
A Bahraini ex-convict acid-attacked his former wife after she refused to surrender to him when he tried to rape her at his house in the Capital Governorate a few weeks ago.
According to the victim, a 38-year-old Bahraini mother of two, the perpetrator, 42, was recently released from prison after serving a 10-year sentence for his involvement in drug-related cases.
The woman said her husband lured her to his apartment within his father's house in Sitra, after convincing her that he needed help with cooking and ask her to teach him how to use the oven.
The victim claimed that the man suddenly locked the door of the kitchen and attempted to rape her, while threatening to attack her if she refused.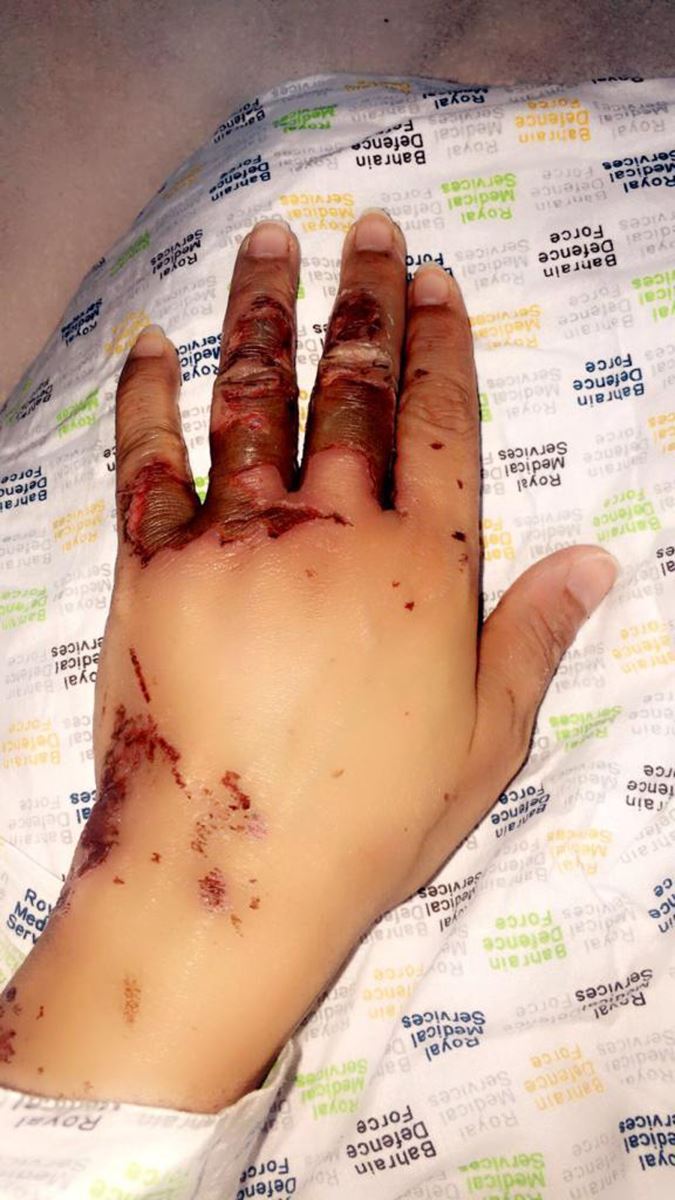 The victim suffering deep burns