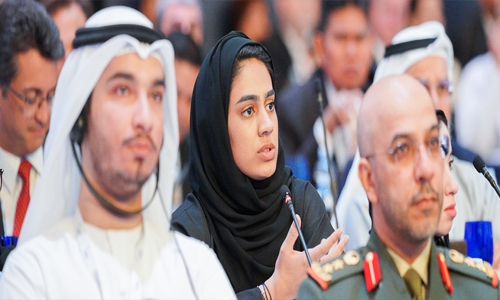 IISS Manama Dialogue 2020 opens today
TDT | Manama
The Daily Tribune – www.newsofbahrain.com
Ministers, top officials, experts and policymakers from all over the world are converging on Bahrain today for the 16th edition of the Manama Dialogue to engage in a lively debate about the Middle East's most pressing security challenges.
Unlike its earlier edition, this year's edition is in a hybrid format. In addition to the delegates who will attend in person, hundreds more from all corners of the globe will play a full part in the debate using a bespoke virtual platform.
The three-day IISS Manama Dialogue 2020 is also rumoured to have the presence of Israeli delegates amongst the 3,000 top officials and policymakers.
The summit is also the first security summit in the Middle East to bring together prime ministers, defence ministers, foreign ministers, national security advisors, chiefs of the army and intelligence for fruitful discussions.
From its inception, the dialogue has encouraged cross-border discussions on topics most relevant to regional and global security challenges.
Among the other objectives of the forum is to study the means of national, regional and international action, review the intentions of the main powers, and discuss how to support development despite global financial difficulties. Today's session will begin with the meeting of ministers and officials. The all-day-long meeting is at Al Noor Ballroom and Al Ghazal Ballroom at the Ritz-Carlton Hotel, Bahrain.
Day 2
The second day will see the first plenary session, where participants will discuss the "Global Governance in the Wake of the COVID-19 Pandemic."
The second plenary session will discuss "Middle East Security in a Global Context", to be followed by a Private Ministerial Lunch at Masaya Pavilion.
The day's proceeding will end with a third plenary session on "conflict resolution in the Middle East".
Day 3
The third and final day of the dialogue will have the fourth plenary session on "Diplomacy, Proliferation and Regional Security."
"Defence Diplomacy and Modernisation in the Middle East" will be the focus of the fifth Plenary session, which will be followed by a concluding session on "New Security Partnerships in the Middle East."