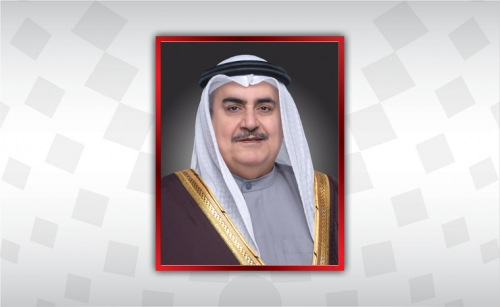 HRH Princess Sabeeka congratulated by HM the King's advisor
TDT | Manama
His Majesty the King's Diplomatic Affairs Advisor Shaikh Khalid bin Ahmed Al Khalifa congratulated Her Royal Highness Princess Sabeeka bint Ibrahim Al Khalifa, Wife of His Majesty the King, on the 19th anniversary of the Supreme Council for Women (SCW).
The advisor stressed that the establishment of the council marked an important stage in solidifying women's position and strengthened their role on all levels. He also expressed his pride in HRH Princess Sabeeka's efforts to make SCW a major partner in the development process.
Shaikh Khalid noted that the SCW is a major partner in the development process and had a great impact in achieving and implementing legislations, and moving Bahraini women from the stage of empowerment to the stage of progress, which reflects the strategic role played by the council and the high competence, capabilities and great experiences of Bahraini women in various fields.