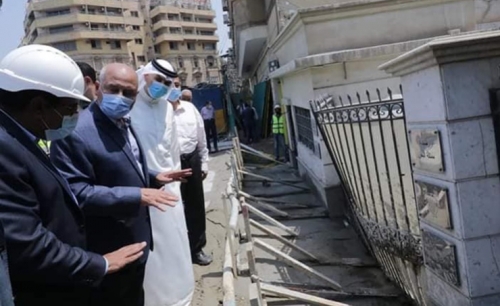 Embassy in Cairo continues duties despite local excavation disruption
TDT | Manama
Bahrain's Ambassador to Egypt Hisham bin Mohammed Al Jowder said that the embassy in Cairo continues to take care of urgent matters and follows up on the affairs of Bahraini citizens in Egypt, despite the temporary suspension of work.
The suspension came after the embassy building, located in Zamalek district, sustained damage from subsidence caused by the ongoing excavation being done to extend Cairo's underground metro to run through the area. Al Jowder, who is also Bahrain's Arab League permanent representative, praised the great cooperation shown by the concerned authorities in Egypt with regards to the damage.
He lauded the measures they took to ensure the security and safety of the embassy's diplomats, employees and visiting citizens, which reflects the deep ties between the two brotherly countries. The embassy said it has set up hotlines for assistance and inquiries on 01149999566, 01272442749 and 01112580203.