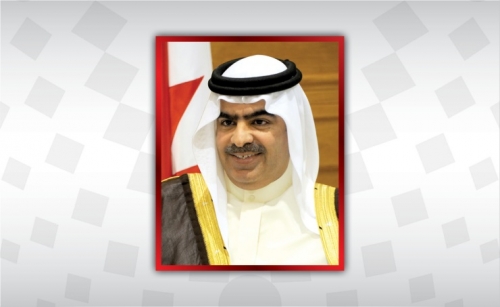 Ambassador to Netherlands issues statement on ICJ decision
TDT | Manama
Bahrain's Non-Resident Ambassador to the Netherlands Shaikh Fawaz bin Mohamed Al Khalifa said yesterday that the International Court of Justice (ICJ) has delivered two judgments upholding the jurisdiction of the International Civil Aviation Organisation (ICAO) over complaints filed by Qatar.
The first complaint was filed against Bahrain, Egypt, and the UAE, and the second against Bahrain, Egypt, the UAE and Saudi Arabia, concerning the sovereign legitimate measures adopted by the quartet within the framework of terminating diplomatic relations with Qatar in June 2017.
The ambassador expressed Bahrain's full respect for the decisions of the ICJ and the principles of international law, in relation to preserving the security, safety and flow of air traffic. He clarified that the two judgments relate to whether the ICAO has competence to hear the complaints brought by Qatar, under the Chicago Convention in 1944 and the Convention on International Air Services Transit, and thus the two judgments have no bearing on the substance of the dispute or the merits of the baseless Qatari claims which target the interests and security of the four abovementioned nations.