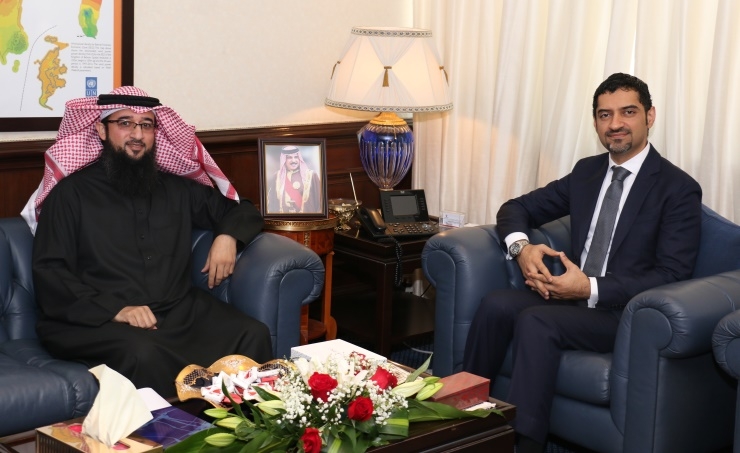 Electricity Minister receives Muharraq Municipal Council Deputy President
Minister of Electricity and Water Affairs Eng. Wael bin Nasser Al Mubarak received Deputy President of Muharraq Municipal Council and member of the second constituency Hassan Farooq Al Doowi.
He discussed with him the needs of the second constituency for electricity and water services.
The Electricity and Water Affairs Minister lauded the role of Muharraq Municipal Council in catering to people's needs, being one of the tributaries of the comprehensive reform project of His Majesty King Hamad bin Isa Al Khalifa.
He stressed the ministry's support to the council and its keenness on continuous cooperation between both sides.