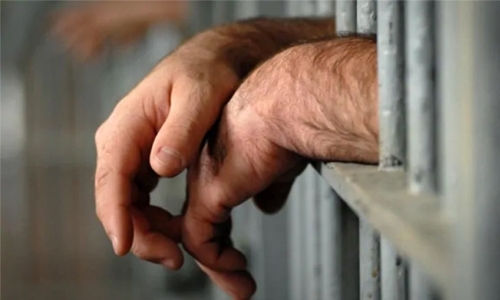 Asian drugs smuggler sentenced to five years
The First High Criminal Court yesterday sentenced a Bangladeshi man to five years imprisonment for attempting to smuggle narcotics into the Kingdom by hiding them in jars of pickled vegetables and fruits. The court also fined the defendant BD3,000, and ordered him to be deported.
Court files showed that the defendant was suspected by an officer of the Customs Department while the former was entering Bahrain coming from Bangladesh through Bahrain International Airport last June. The defendant was asked to enter the red crossing lane for further inspection of the luggage. But, when the officer was about to wear his gloves to inspect the luggage, the defendant attempted to escape, but he was eventually caught and arrested by the airport police.
According to the officer's testimony, a total of 2,055 prescription pills were found hidden in a plastic jar filled with pickles. Further investigation of the Anti-Narcotics Department in Interior Ministry showed that the defendant is a member of trafficking ring and that he smuggled the narcotics in return of certain amounts.
In the interrogation, the defendant stated that he worked in a sandwich-making shop in Bahrain for three years and that he was asked by a friend in Bangladesh, where he spent his vacation, to smuggle the narcotics in return of BD60, after he was promised that it is safe and he will not be harmed. The man was charged by the Public Prosecution on June 2, 2019, with trafficking methamphetamine into Bahrain with the intent to sell it and referred him to the Criminal Court.
Tribune reported earlier that a fellow Bangladeshi national was caught at Bahrain International Airport last May while attempting to smuggle narcotics in pickle jars. However, unlike this case, the previous defendant, who's believed to be a member of the same trafficking ring, didn't confess and insisted that he wasn't aware of the narcotics caught in his luggage.